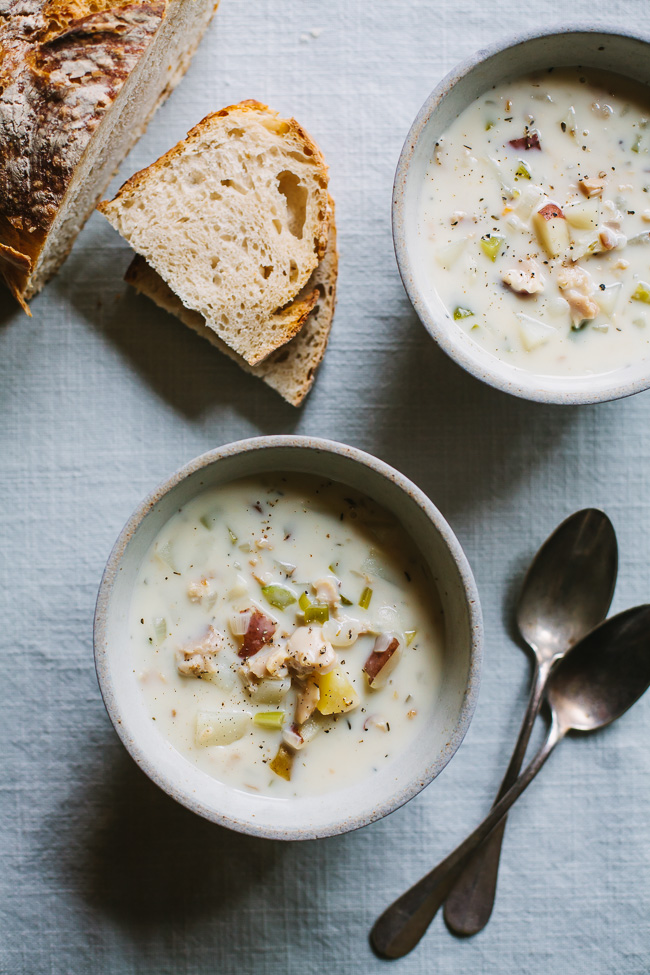 For years when I was growing up, my dream had been to someday live in Maine.  There is something absolutely magical about Maine, and whenever I have traveled there my heart feels alive and happy.  I love the rugged beauty of the New England coast, the quiet rolling mountains, the distinct charm of the quaint villages and towns.  There's wild blueberry picking, and lobster rolls and clam chowder abounding at every restaurant and roadside stand.  We had a family trip planned for this past summer and it was going to be our first time sharing this place with our children.  Plans were suddenly changed when we found out about my grandmother, and our trip to Maine turned into a trip to Hong Kong (which was also special, but just different).  As a consolation, we cuddled up and read Robert McCloskey's One Morning in Maine while dreaming of being on the shore, and I made a big pot of chowder.
[Read more…] about Weeknight Clam Chowder
Continue Reading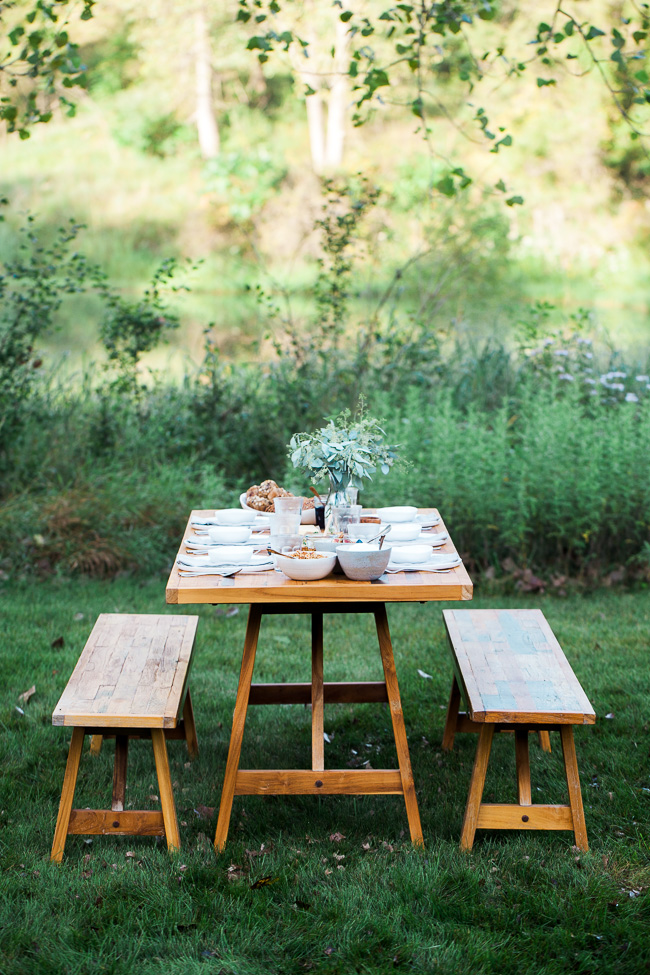 Last summer I hosted a backyard breakfast as part of an article I worked on for Spoonful Magazine, an independent quarterly magazine celebrating home cooking, gatherings, local artisans, and the art of entertaining.  It's a gorgeous publication and there's so much inspiration on every page.  Each issue features beautiful photos and menus for a collection of seasonal gatherings, and shows the joy that comes from bringing people together and into your home.  I thought I'd share a glimpse of our breakfast last summer; the full feature and recipes are available in the current summer issue, which is now available at Barnes and Nobles stores nationwide and can also be ordered here.
[Read more…] about Prosciutto Leek Quiche and a Spoonful Magazine Breakfast
Continue Reading