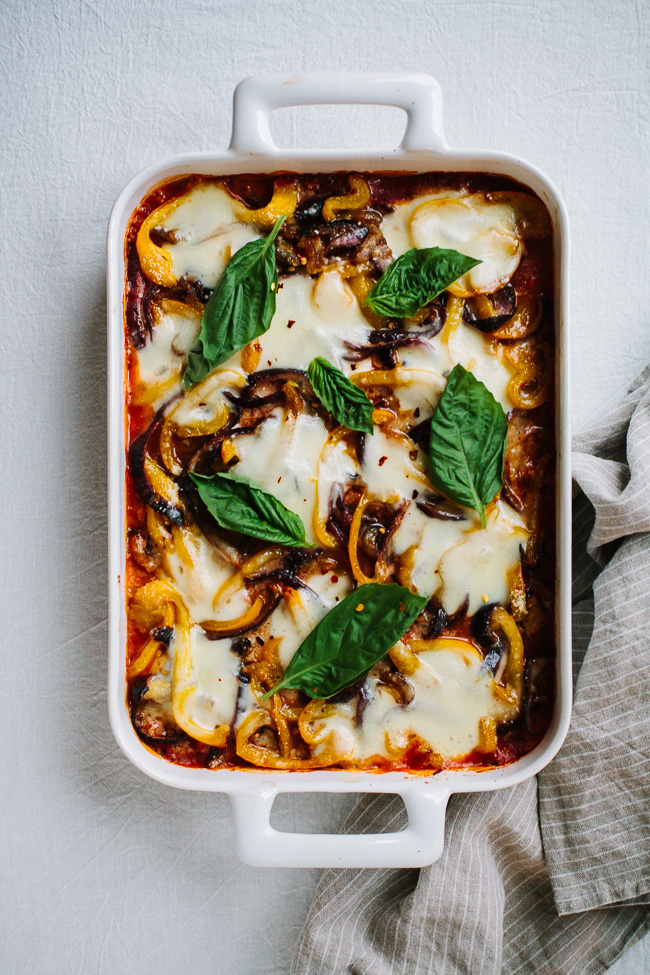 It's been a few weeks since my last post, but I'm glad to be back here again beginning this fresh new year.  I find January a particularly calming month as the days become quiet again, and we settle ourselves back into a routine.  My soul finds refreshment in reflecting on the past year and in filling my heart with dreams and hopes for the new one.  The biting cold means it's also the month to bring out the coziest winter meals to bring warmth and comfort around the table.
[Read more…] about Sausage and Peppers Polenta Bake
Continue Reading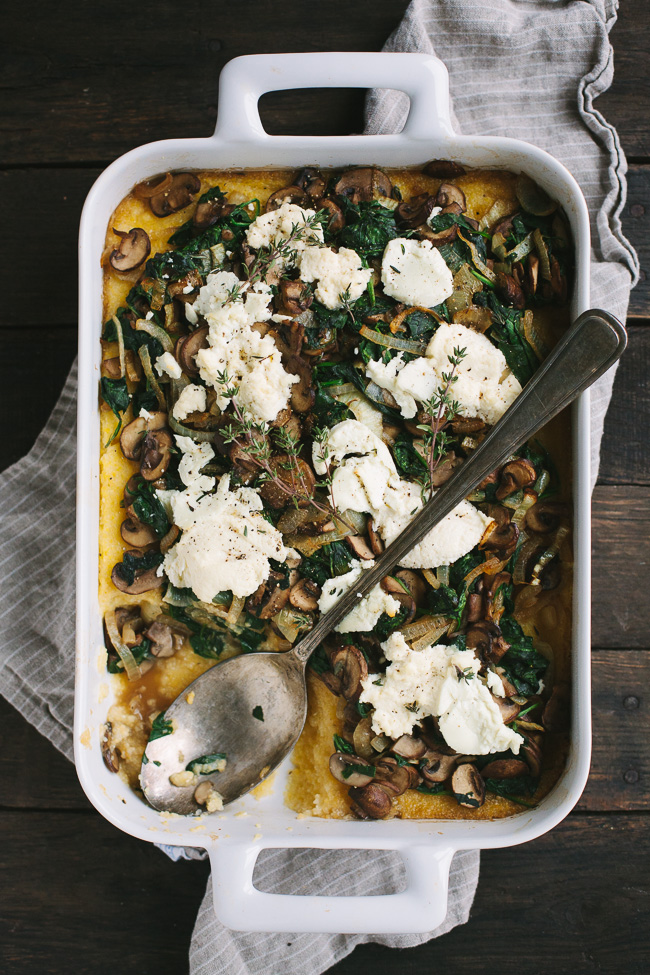 December seems to be an especially tricky month for finding balance.  There is so much joy, so much celebrating, so much wonder.  Yet there's also an inevitable busyness that leads to such a frantic pace of life, which seems so contrary to what this season is supposed to be about.  Eating in balance is also difficult when all I want to do is bake holiday goodies all day long.  This polenta dish provides at least some balance– a little savory to counter all of the sweet.  It's simple enough for busy days and nourishing enough to compensate for having a bit too much dessert.  The caramelized onions, mushrooms, and greens along with some fresh thyme make an excellent trio; the ricotta and goat cheese add a touch of creaminess, just enough to make it slightly indulgent but not overly so.  The key to perfectly creamy polenta is cooking it over low heat for at least 30 minutes, stirring occasionally and gradually adding more water.  While 30 minutes may seem a bit laborious, it's just enough time to caramelize the onions, soften the mushrooms, and wilt the greens while the polenta cooks.  Afterwards with some quick assembly, it all melds together in the oven with mounds of soft and melty ricotta and goat cheese.  It's perfect for chilly evenings gathered around the table with loved ones and friends.
[Read more…] about Ricotta Goat Cheese Polenta Bake with Mushrooms, Greens, and Caramelized Onions
Continue Reading