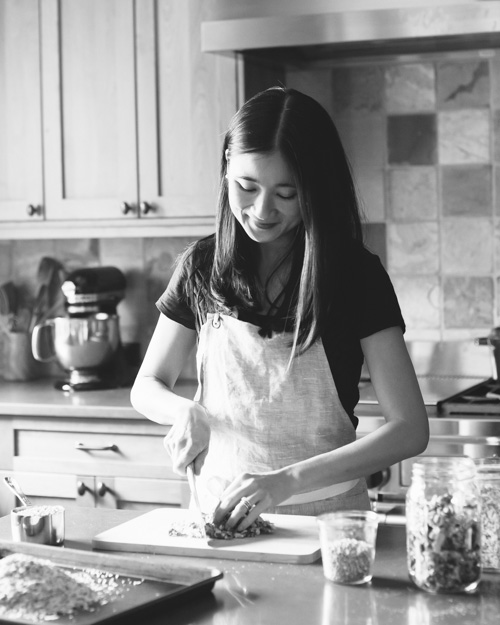 Hello, I'm Emily, and welcome to my recipe journal for old favorites, new discoveries, and latest inspirations in the kitchen.  I am a wife and mom of two, currently living in Ann Arbor, Michigan.  My greatest loves are following Jesus, spending time with my family, and being in the kitchen.  My most treasured times of day are when we gather around the table to share a meal and I love preparing and serving the food that brings us all together.
I strive for balanced wholesome meals which focus on whole grains, sustainable meats, fresh and seasonal produce, and natural sweeteners.  We love treats, but keep them in moderation.  I believe that the foods we eat should be nourishing, but also enjoyable and delicious.
All photographs and writing are my own so please do not take or copy without permission.  You are welcome to use one (1) image per post if you would like to include it in a round-up, provided that you link back to the original post.  If you would like to adapt one of my recipes, please rewrite in your own words and cite the source, making sure to include the original source when applicable.
If you have comments or questions, feel free to email me through the contact form.  Thanks for reading!