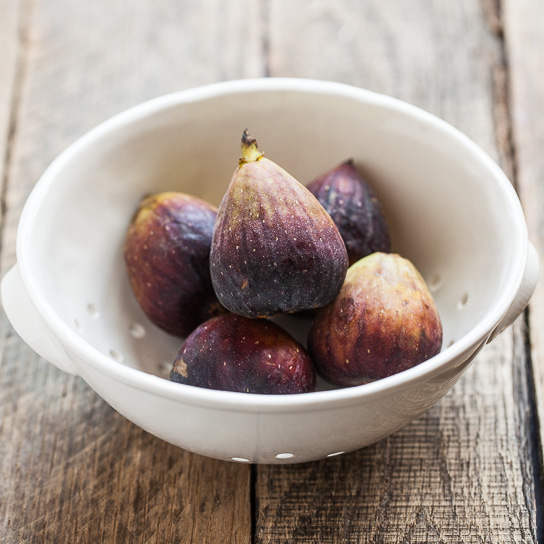 Last week Ryan and I were able to go on a mini getaway to northern Michigan to celebrate our 10 year anniversary.  We spent our time reflecting on God's faithfulness, going on peaceful walks, hiking beautiful sand dunes, and of course, eating delicious meals.  One of the salads we most enjoyed was a simple plate of fresh figs, pistachios, and goat cheese arranged on a scattering of greens.  It was simple and yet such an excellent combination.  It made me think of The Sprouted Kitchen's Strawberry and Leek Quesadillas and I knew I wanted to try some of these salad ingredients in quesadilla form.  Along with sliced figs, soft goat cheese, and pistachios, I also added some raw honey to bring out the sweetness of the figs.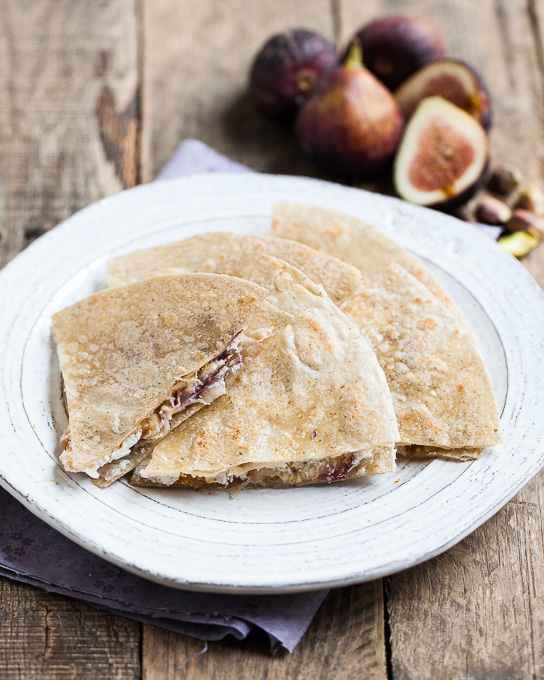 Just as in these Strawberry and Leek Quesadillas, I recommend using brown rice tortillas for these Fig, Honey, Pistachio, and Goat Cheese Quesadillas because they turn extra crispy when heated and it provides a nice contrast to the soft figs and goat cheese.  This would make a lovely hors d'oeuvre for any type of festive gathering!
Print
Fig, Honey, Pistachio, and Goat Cheese Quesadillas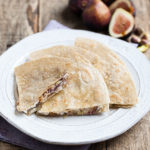 Ingredients
2 brown rice tortillas
1/3 cup soft goat cheese
sliced fresh figs
shelled pistachios
1 tablespoon raw honey
Instructions
Spread goat cheese on one of the tortillas and layer with sliced figs and pistachios. Spread a thin layer of raw honey on the other tortilla and place honey side down on top of the tortilla with the figs, pistachios, and goat cheese.
Heat both sides on a buttered griddle or pan over medium heat for 2-3 minutes per side, until tortillas become lightly browned and crispy. Cut into wedges and serve.