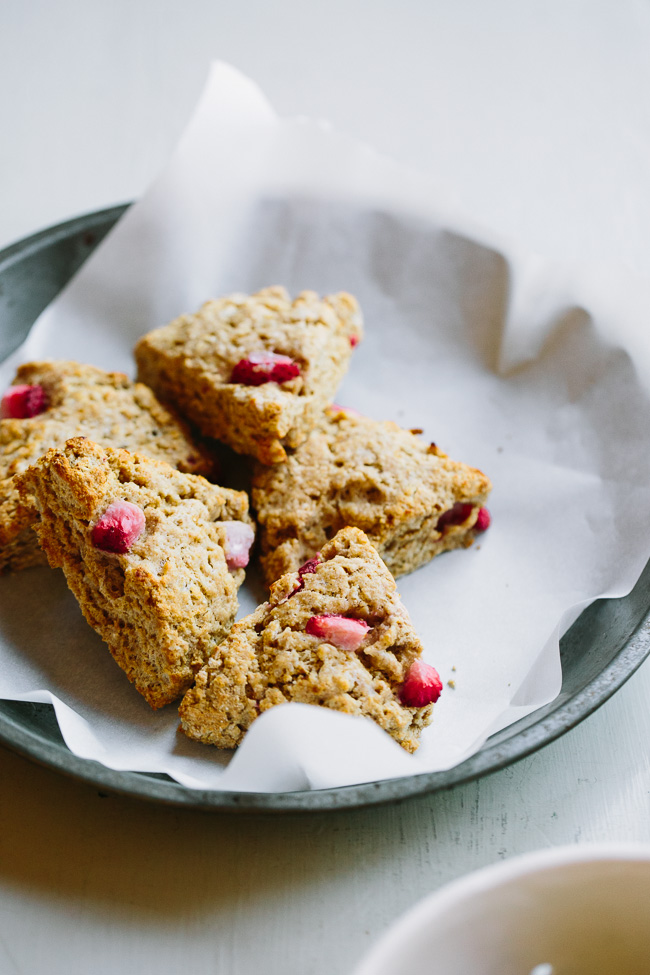 There's a tendency for me to dream about lazy idyllic summers in a most idealistic sort of way.  I think of slow and free-spirited days turning into quiet peaceful evenings with lots of laughter in between.  Although no summer has ever been perfect, I do have memories of at least some resemblance to my ideals.  I remember many mornings of lingering around the breakfast table talking or reading aloud with the children.  We seemed to have plenty of space to plan fun and spontaneous outings to the berry farm, park, or whatever else might sound good for a given day.  For various reasons this summer has not quite been the same, and my role has become much more a cheauffer than anything else.  This may be just the reality of children growing up and them becoming more committed and involved in their own activities, but I'm still adjusting.
[Read more…] about Strawberry Oat Yogurt Scones
Continue Reading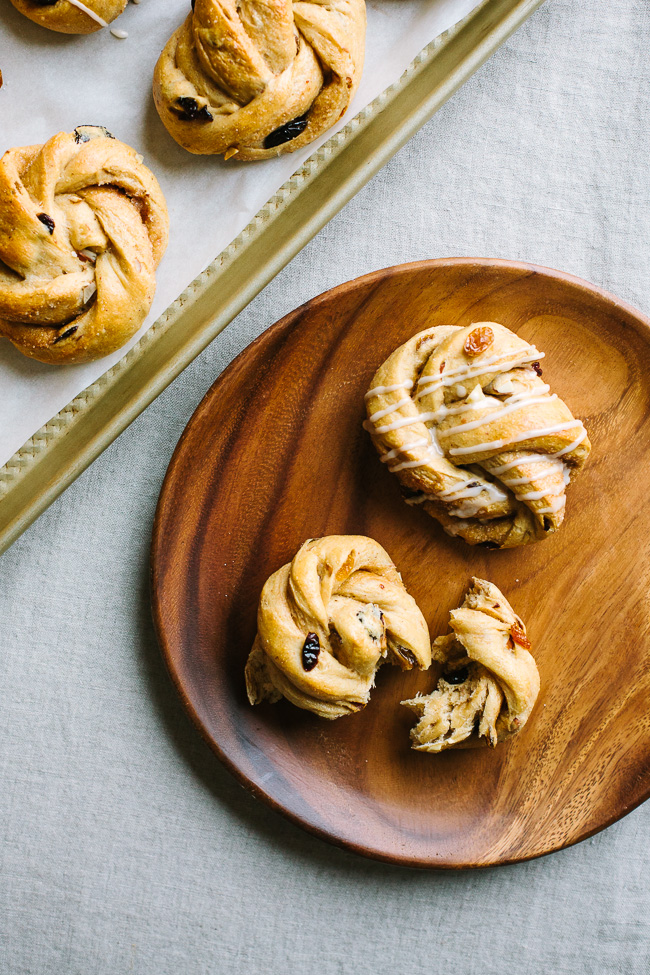 Christmas menus have been planned by now and there's hardly a need for another stollen recipe, but I feel the need to post this one for myself.  The recipe I use for stollen is so marked up and scribbled over that it's hardly understandable anymore, even to me.  It's evolved over the years to suit our own tastes, and although it's a deviation from traditional stollen, it's what we like.  This version is notable for its dried cherries, apricots, and raisins plumped in amaretto and baked into a sweet-but-not-too-sweet dough.  I skipped the powdered sugar coating for a light drizzle of almond scented icing, and this year I decided to make little twist buns (inspired by Jessie's rolls over here) instead of loaves.
[Read more…] about Twisty Stollen Buns
Continue Reading