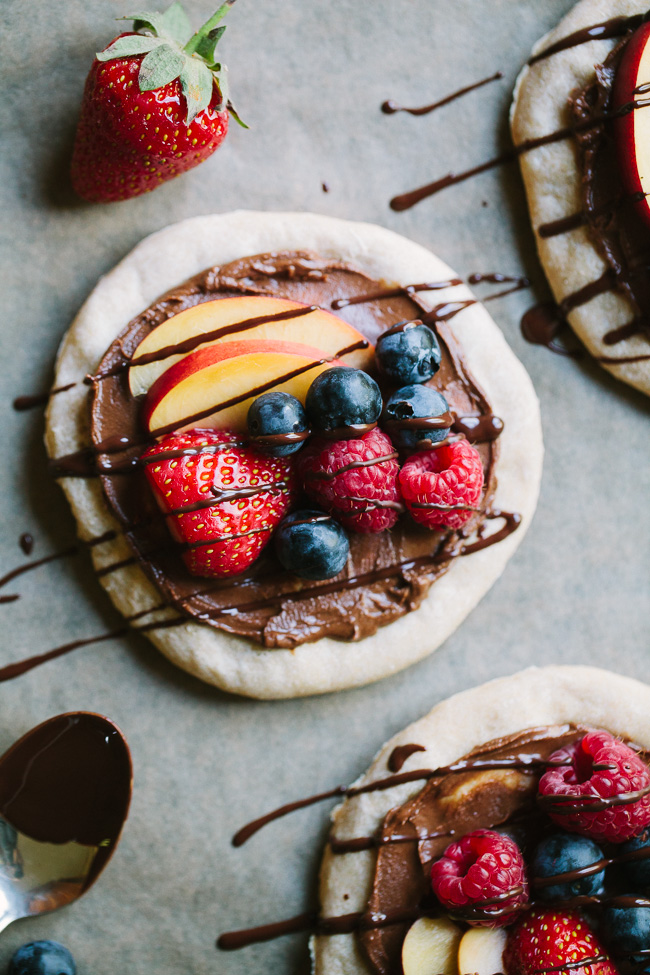 Now that both of my children are home for the summer, I hope for us to spend lots of time together in the kitchen.  Not necessarily cooking long and involved recipes, but I want them to learn how preparing nourishing foods can be simple, uncomplicated, and beautiful.  This week we started out with these fruit pizzas, which make the most of the summer season's best fruits.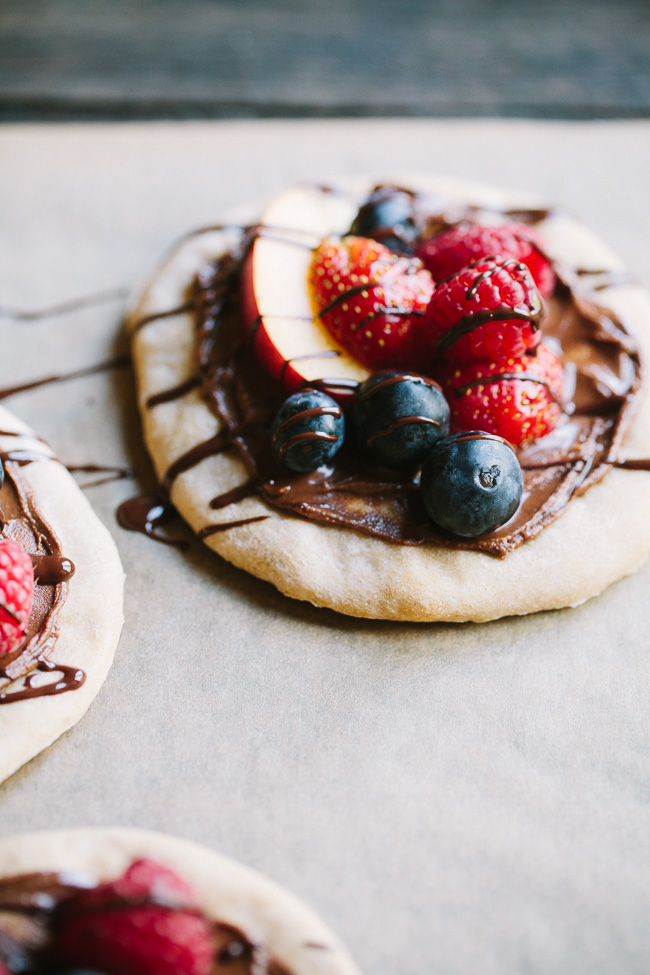 Many fruit pizza "recipes" call for a cookie crust, but I used a sourdough crust which I feel makes it worthy of being called lunch.  Sourdough pizza crust has been a favorite way to use the leftover starter I end up with after the weekly feedings.  I'm including the recipe I use here, but really any favorite pizza dough will do.  (If you need other ideas, try this one or this one.)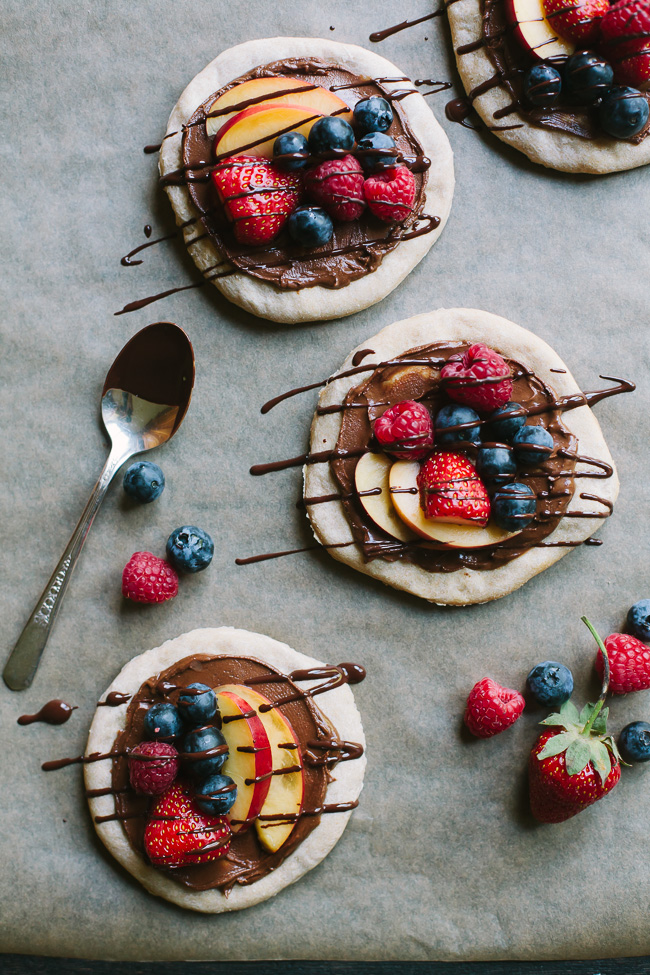 Both children have their own portion of dough to press and shape, and afterwards I set out big bowls of berries, sliced stone fruit, and a selection of nut butters for them to choose from.  Chocolate hazelnut is always a top choice (my favorite is Justin's) although maple almond butter is a close second.  We also just tried a honeyed lemon ricotta pizza that they adored but devoured too quickly for me to take pictures.  The kids always enjoy the decorating process and it's a fun way to have them work alongside me.  I'm keeping this one in the back of my mind for future playdates or summer kids' parties as I imagine this would be great fun with lots of friends.
Print
Print