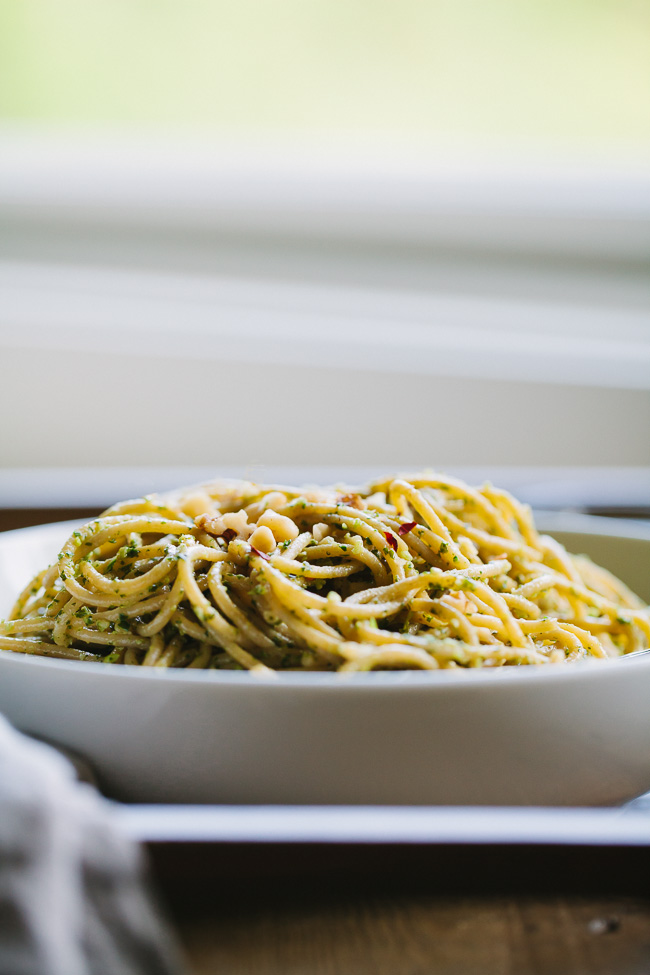 Pesto seems to be nearly synonymous with summer.  Every year when basil becomes plentiful I set aside an afternoon to make large bactches to store away for the coming months ahead.  This year this I got started a little early with this garlic scape and kale version that I've become quite fond of.  Garlic scapes, the stalks that grow from the hardnecked garlic varieties, are becoming increasingly available at farmer's markets, and this week's CSA share included a beautiful bunch.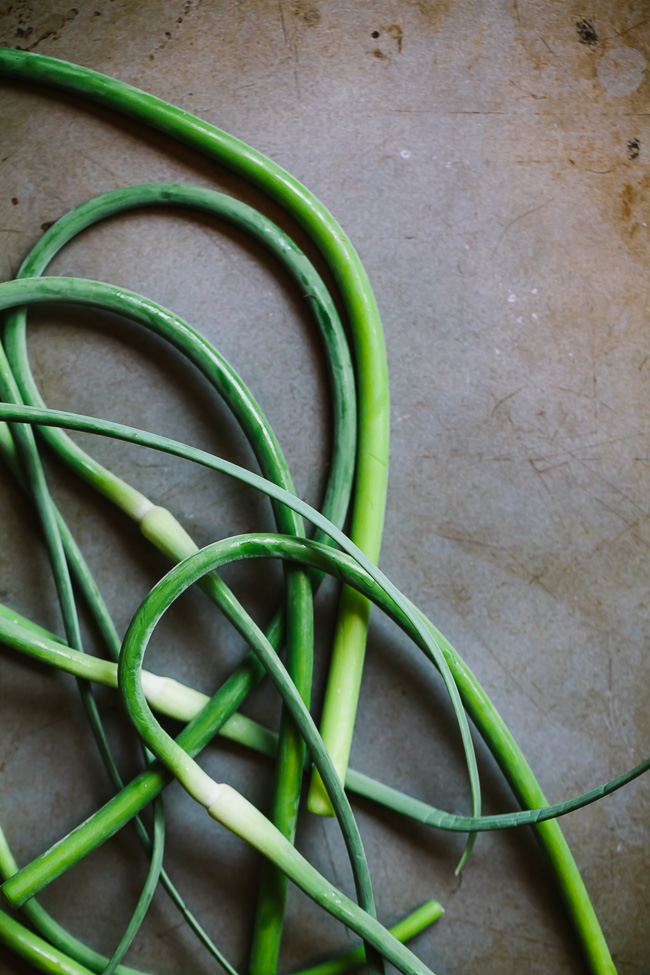 Of all the foods I make and freeze, I find pesto to be the most essential to have on hand.  It's great for tossing with warm pasta or as a pizza sauce; it can also be added to soups, grilled vegetables, and even potato salads.  Garlic scapes have a fairly mild garlic flavor- it doesn't have quite the bite that raw garlic cloves have and it adds a really nice flavor to pesto.  I added some kale to the scapes for extra nutrients and a little lemon for brightness.  Basil, of course, would be an obvious substitute for the kale, as well as pine nuts for the walnuts.  Either way will be delicious.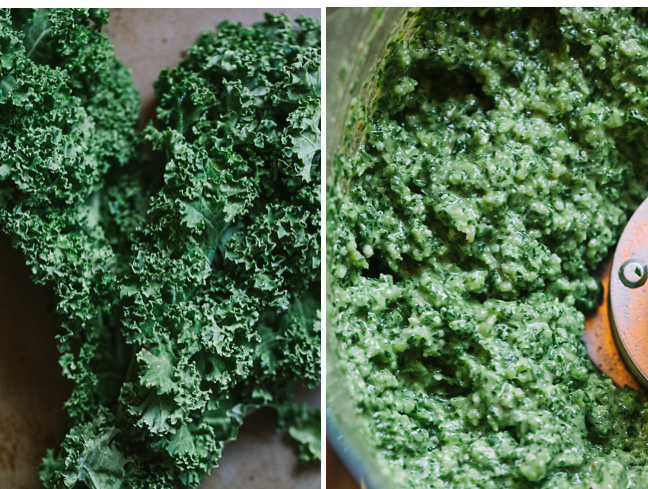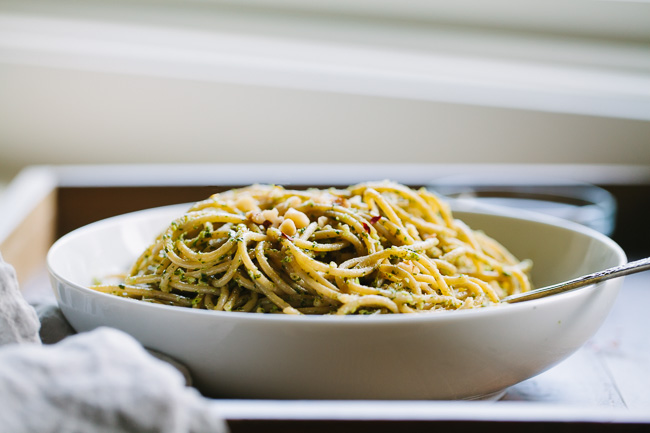 Print
Garlic Scape Kale Pesto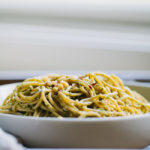 Ingredients
1 cup chopped garlic scapes
2 cups lightly packed chopped kale leaves
½ cup walnuts
½ cup parmesan
2 cloves garlic, sliced
juice of 1 lemon
¾ teaspoon kosher salt, plus more to taste
1/2-3/4 cup extra virgin olive oil
Instructions
In the bowl of a food processor, combine the garlic scapes, kale, walnuts, parmesan, garlic cloves, lemon juice, and salt. Pulse until garlic scapes and kale are finely chopped, about 10-15 pulses.
With the motor running, drizzle in the olive oil, scraping down the sides when necessary. Season to taste with additional salt and pepper.
To serve, toss with warm pasta. Sprinkle with extra grated parmesan and some crushed red pepper flakes.