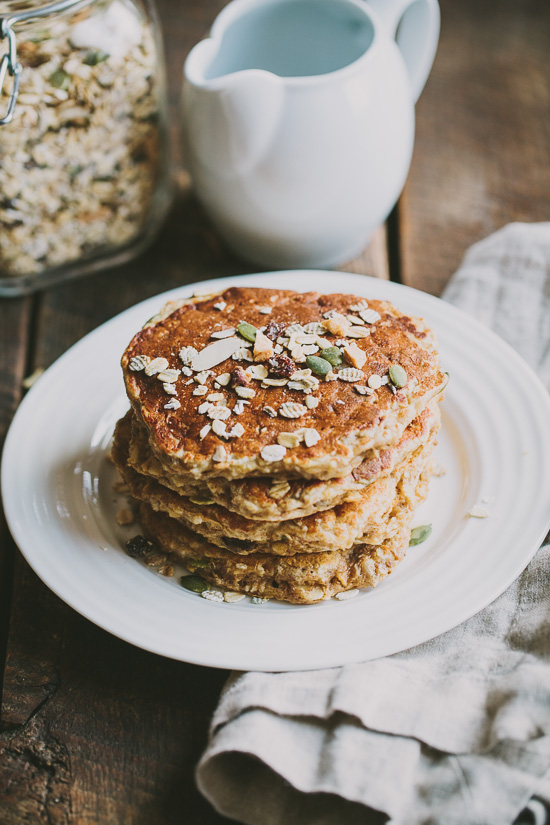 We're now getting back to our normal routine after my daughter was sick with a fever last week and missed nearly the entire week of school.  It wasn't all bad since it gave us a chance for us to slow down a bit and get in lots of extra snuggle time.  I made her homemade chicken noodle soup among some other favorite foods, but for about five days, she ate nothing besides smoothies and these muesli pancakes.  Something about these pancakes worked for her in her sickness and I felt comforted that she would at least eat something.  They are a variation of these blueberry oatcakes, which are also a favorite, except raisins and dried apples replace the blueberries and a combination of oats, barley, rye, and seeds replace the plain oats.    This multi-grain muesli is such a wonderful mixture of grains, seeds, and fruit and I've been finding all sorts of uses for it.  Note that the muesli does need to be soaked overnight in yogurt the evening before you make these so plan ahead accordingly.  These pancakes are pleasantly hearty, soft and tender, and full of so many wholesome ingredients.  Hope you enjoy!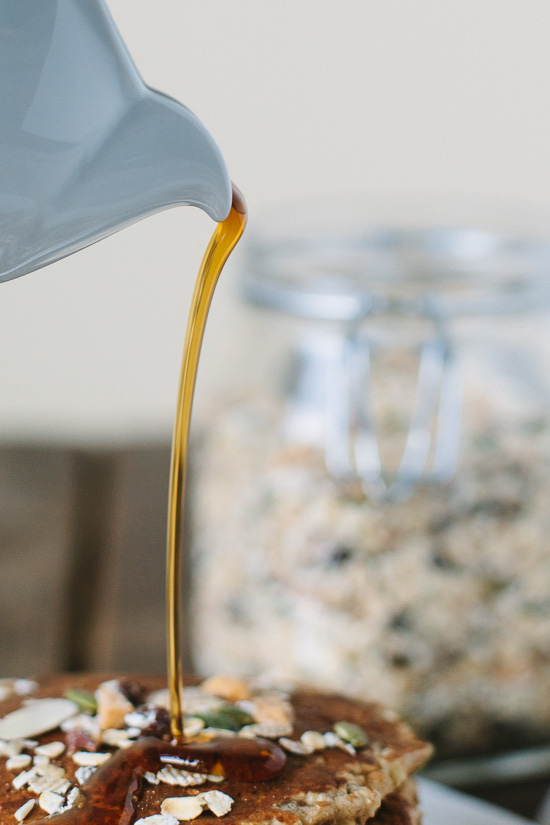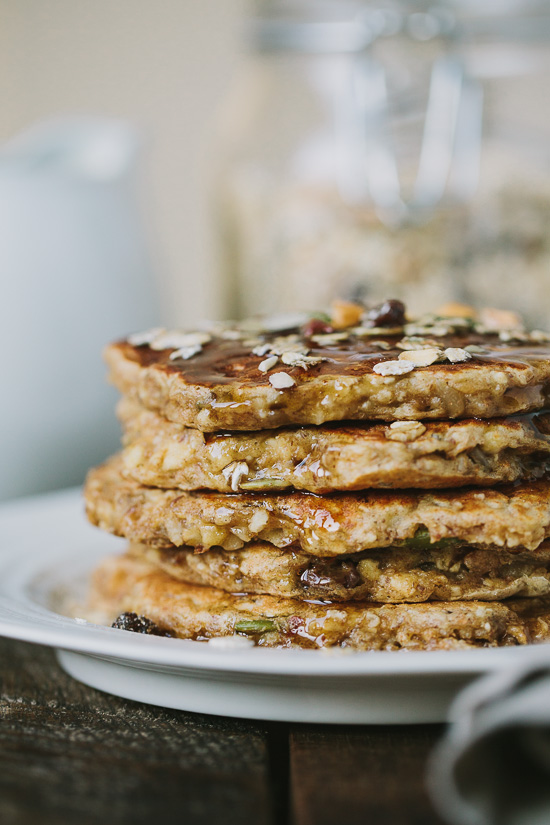 Print
Muesli Cakes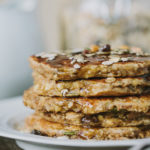 Ingredients
2 cups multi-grain muesli
2 cups plain yogurt
2 eggs, slightly beaten
2 tablespoons honey
1 mashed banana, about ⅓ cup
½ cup whole wheat flour
1 tablespoon ground flax
1 teaspoon baking powder
1 teaspoon baking soda
½ teaspoon cinnamon
¼ teaspoon sea salt
Unsalted butter for frying
Instructions
The evening before, mix the muesli and yogurt together in a large mixing bowl. Cover and refrigerate overnight.
In the morning, add the eggs, honey, and mashed banana to the muesli and yogurt and mix together with a wooden spoon.
In a small mixing bowl, mix together the flour, flax, baking powder, baking soda, cinnamon, and salt.
Add the dry ingredients to the wet ingredients and mix together until dry ingredients are just incorporated. Batter should be fairly thick.
Melt 1 tablespoon of butter in a large skillet or griddle. Ladle the oat batter into the pan, spreading batter if necessary to make circles about ⅓" thick. Cook for 2-3 minutes until the underside is golden brown and then flip to the other side and cook for another 2 minutes, until golden brown.
Serve warm along with maple syrup, if desired.