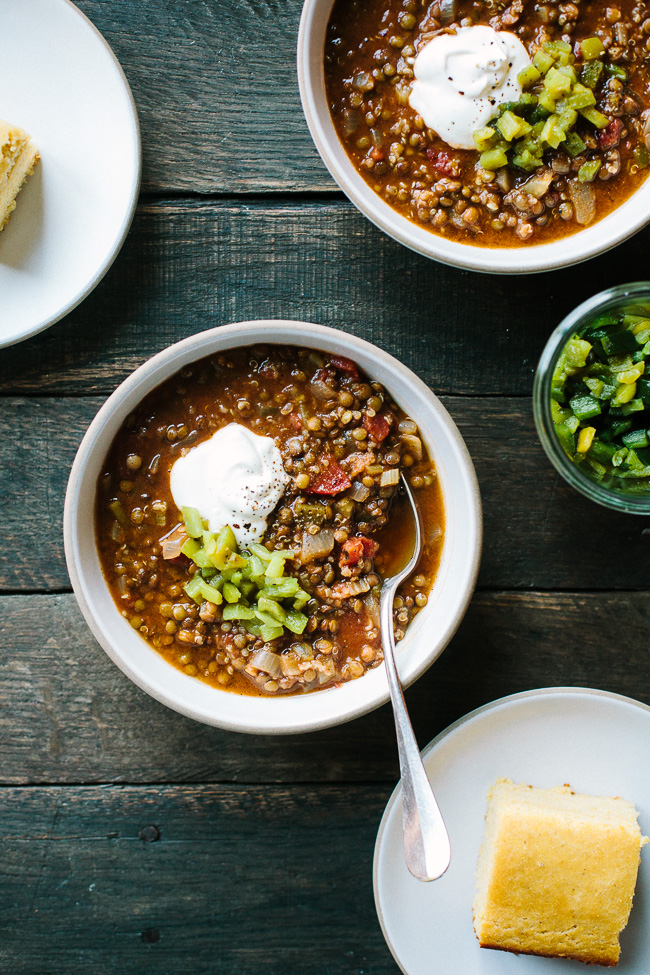 How about a warm and nourishing bowl of soup to balance out all of those holiday sweets?  With all of the cookie-baking and festive gatherings, I'm already having to pace myself.  This chili is an updated version of a lentil chili that Ryan's mom would often serve during our dating years, and there are many happy memories associated with this recipe.   Here I've added quinoa for heartiness and fresh roasted green chilis for an extra layer of flavor.  Nothing against canned chilis, those are great in a pinch, but taking an extra few minutes to roast them fresh adds depth and really sets this chili apart.  Having big a pot of soup simmering on the stove in the midst of this hurried and often stressful month is always calming and quieting for me.  Hope it is for you too.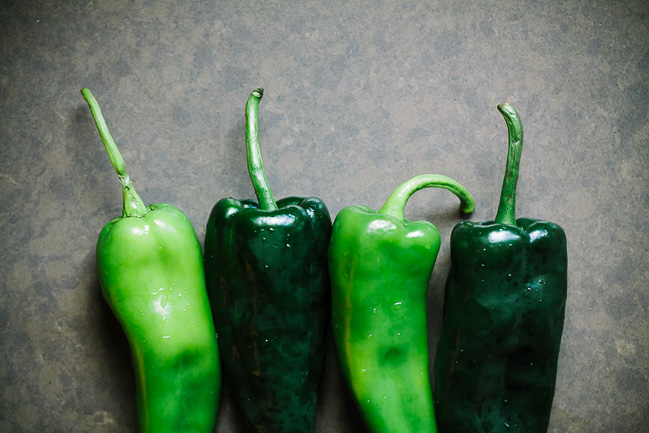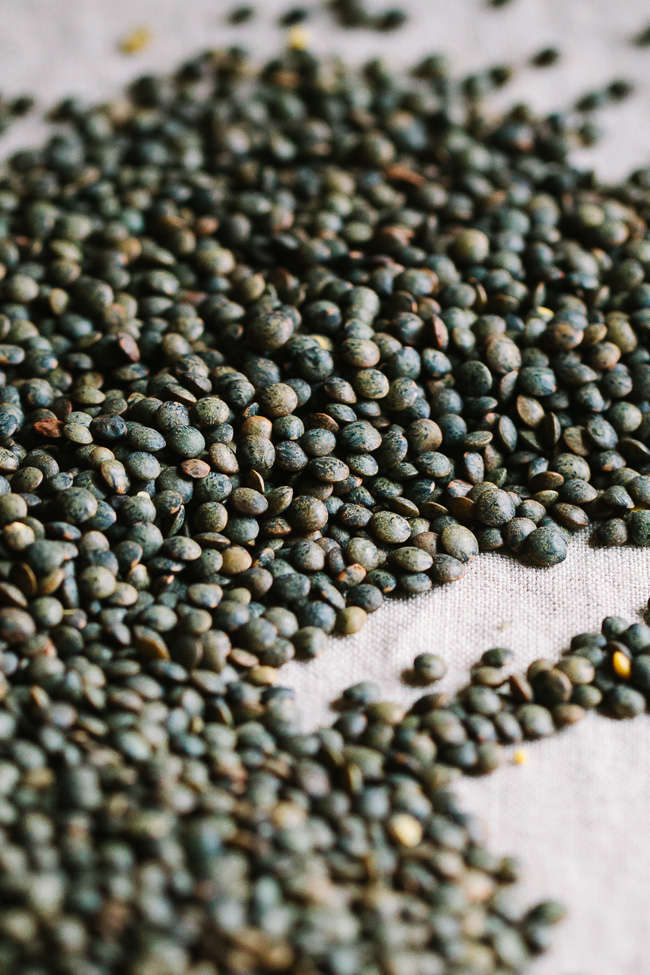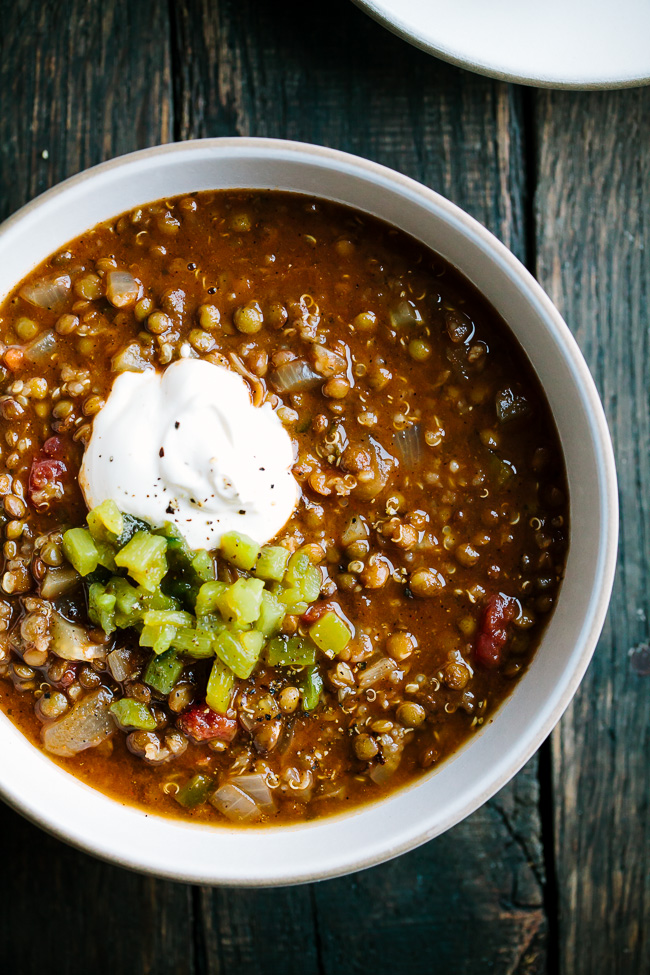 Print
Lentil Quinoa Chili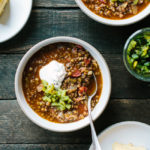 Ingredients
2 tablespoons extra virgin olive oil
2 large onions, chopped, about 3 cups
4 stalks celery, chopped, about 2 1/2 cups
2 cloves garlic, minced
1 pound French green lentils
1/2 cup roasted green chills (recipe below)- substitute 2 3-ounce can chopped green chills in a pinch
2 tablespoons chili powder
1 tablespoon ground cumin
1 teaspoon dried basil
2 teaspoons fine sea salt
1/2 teaspoon ground black pepper
1 28-ounce can diced tomatoes
1 8-ounce can tomato sauce
4 cups vegetable or chicken broth
4 cups water
1/2 cup uncooked quinoa
For serving:
extra roasted green chills
sour cream
shredded cheese
Instructions
Heat oil in a large pot over medium-high heat. Saute onions, celery, and garlic until vegetables soften and begin to turn golden, about 8 minutes. Add chili powder, cumin, basil, salt, and pepper, and stir for another minute until fragrant.
Add the lentils, chills, tomatoes, tomato sauce, broth, and water. Bring to a boil. Turn heat to low, cover and simmer for 20 minutes. Add quinoa and simmer for another 10-15 minutes. Serve hot with extra roasted green chills, cheese, and/or sour cream.
Print
Roasted Green Chilis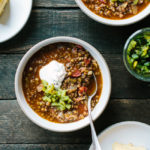 Ingredients
10-12 green chili peppers (I used a combination of poblano and anaheim peppers)
Instructions
Preheat broiler. Lay chili peppers in a single layer on a baking sheet. Place chills under broiler to char them, about 10-15 minutes total. Flip chills about halfway through the cooking time. Peppers should be blackened. Place chills in a bowl and cover the bowl with a large plate (or alternatively, place them in a paper bag and fold over to seal). Allow chills to steam for about 15 minutes, then gently peel off the blackened skins and discard.Slice stems off the chills and discard.
Cut chills lengthwise and scoop the seeds out with a spoon or knife. Finely dice chilis.