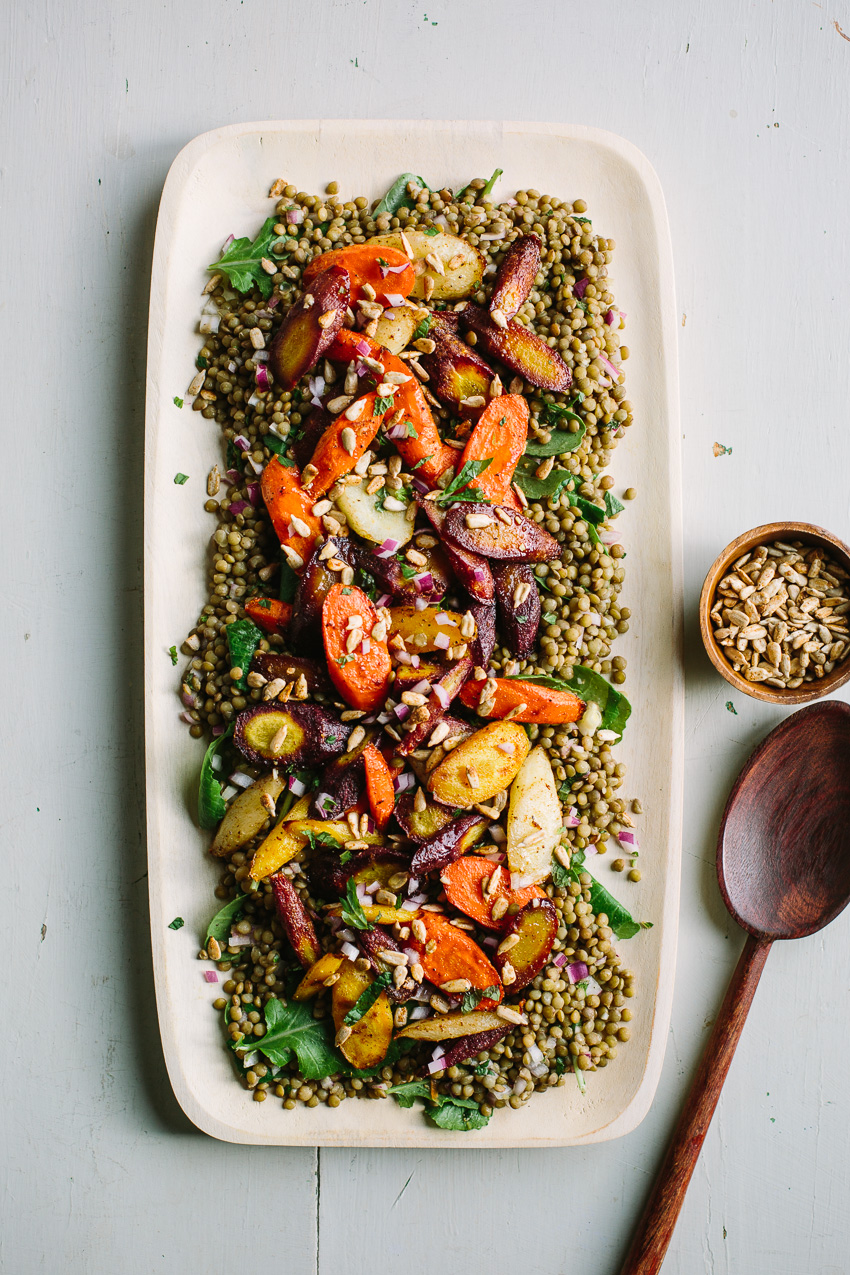 One of the greatest joys of blogging has been the friends I've made who have inspired, encouraged, and helped me in ways I never could have imagined possible.  Gena Hamshaw of The Full Helping is one of those friends, and her recipes and writing have in many ways influenced the ways I think about food and how I eat.  Her Food52 Vegan cookbook has earned a top spot on my cookbook shelf, and just last week her latest cookbook Power Plates was released.  I spent this past weekend immersed in her book, and it's every bit as wonderful as I thought it would be.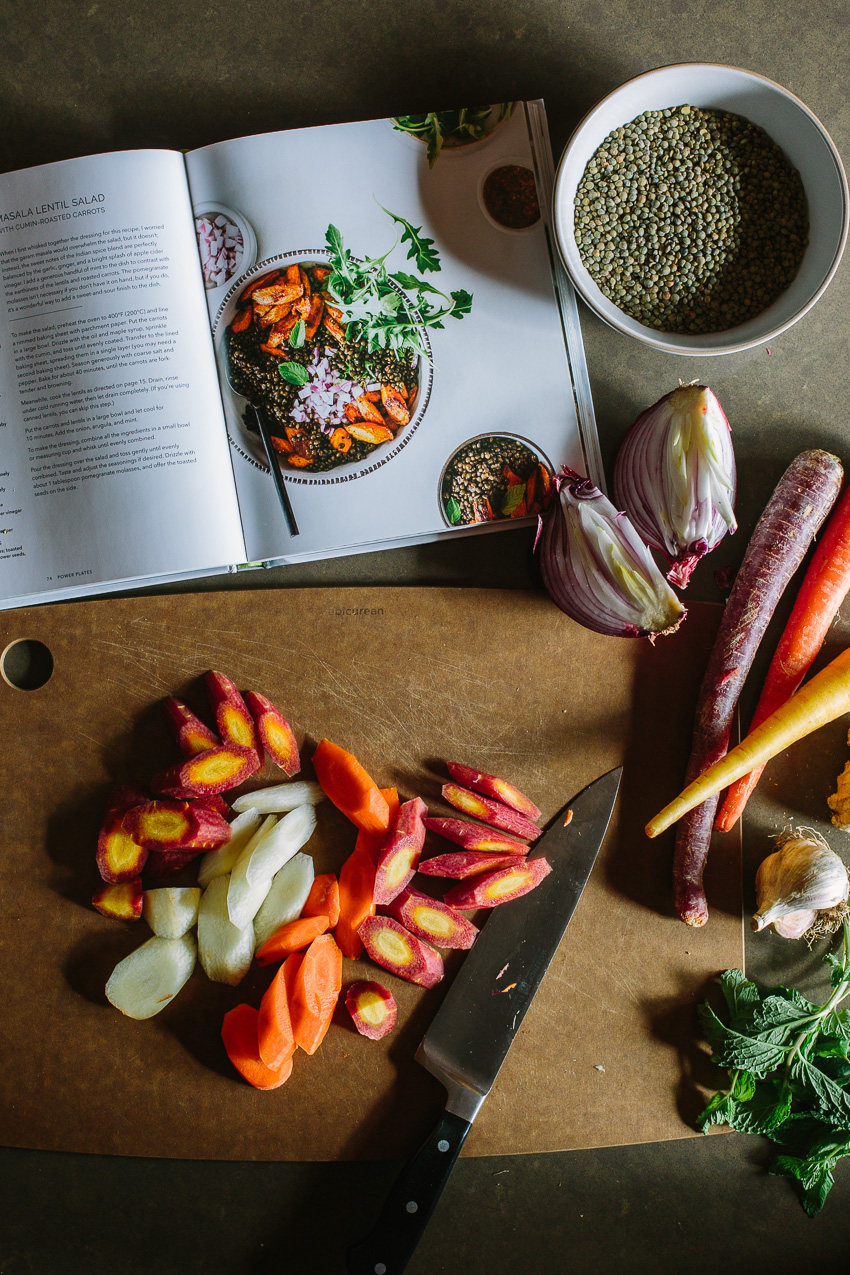 As our family has learned to rely less on meat as our main source of protein, we've discovered the vast abundance and diversity of the plant-based world.  When I first began cooking more vegetarian I was worried that Ryan would not find dinners as satisfying, but it's not been an issue at all.  While he still loves his meat, he has assured me that eating vegetarian multiple times a week is not difficult when the food is so flavorful.  And this is exactly how I would describe Gena's recipes in her new book-  full of flavor and character.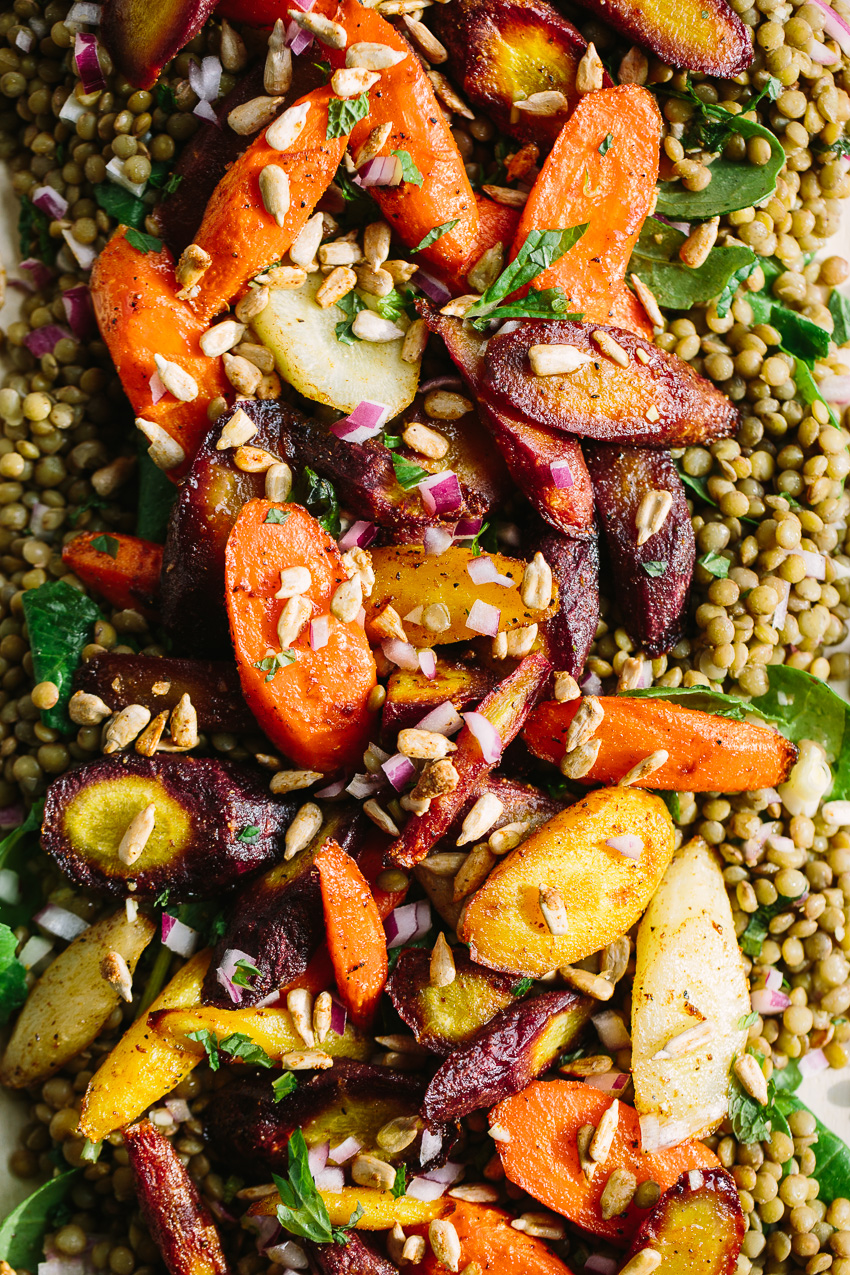 This masala lentil salad with cumin-roasted carrots is one of the many salads in Gena's book hearty enough to be a main course. It's served warm and so perfect for these winter months.  Roasting the carrots brings out their natural sweetness while the cumin adds warmth and depth.  The carrots and lentils are tossed tossed in a garam masala dressing with ginger and garlic along with a handful of chopped mint for a bit of contrast.  The combination is remarkable and truly an example of how Gena knows how to make simple plant-based ingredients shine.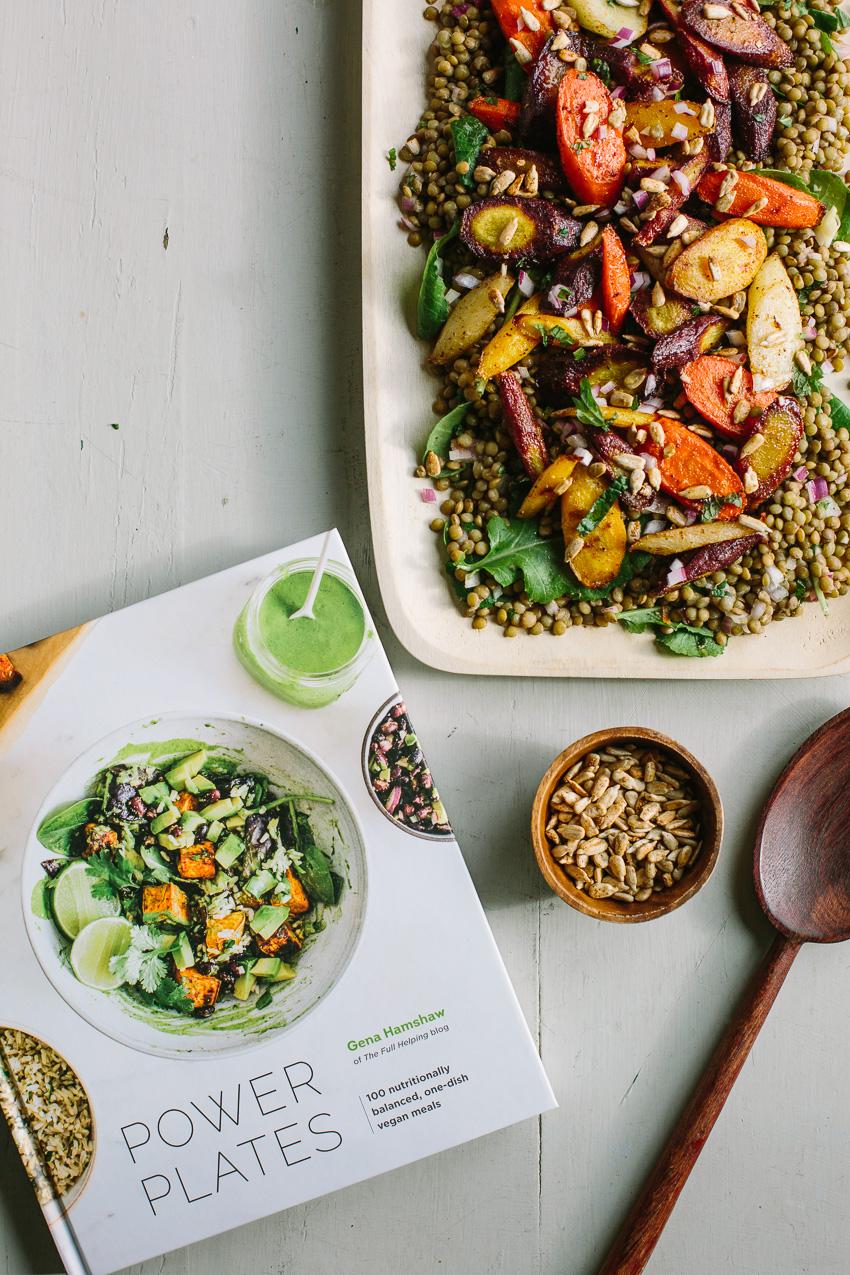 Power Plates delivers 100 nutritionally balanced meals with each recipe having a mix of healthy fats, complex carbohydrates, and proteins to leave you feeling nourished and satisfied with each meal.  There are so many other recipes that I'm looking forward to.  On my list to try next are the Thai peanut noodle bowls with spicy lime tofu and crispy vegetables, the Marrakech bowls with harissa-roasted vegetables and bulgar pilaf, and the spiced lentil tamale pie.
Order the book here -> Power Plates:  100 Nutritionally Balanced, One-Dish Vegan Meals by Gena Hamshaw
Recipe reprinted with permission from Power Plates, copyright © 2018 by Gena Hamshaw.  Published by Ten Speed Press, an imprint of Pengiun Random House LLC.  
Print
Masala Lentil Salad with Cumin-Roasted Carrots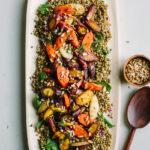 Author:

Gena Hamshaw

Prep Time:

20 minutes

Cook Time:

40 minutes

Total Time:

1 hour

Yield:

4-5 servings
Ingredients
SALAD
11⁄2 pounds (680 g) carrots, peeled and sliced into 1⁄2-inch (1.3-cm) rounds
2 tablespoons neutral vegetable oil
1 tablespoon maple syrup
11⁄2 teaspoons ground cumin
Coarse salt and freshly ground black pepper
1 cup (200 g) dried beluga or French green lentils, or 2 (15-oz, or 425-g) cans lentils, drained and rinsed
1⁄2 red onion, finely chopped
2 cups (60 g) firmly packed baby arugula, mizuna, or baby kale
1⁄3 cup (13 g) chopped fresh mint leaves
DRESSING
3 tablespoons olive oil
1 clove garlic, pressed or finely grated
1 teaspoon minced or finely grated ginger
1 teaspoon garam masala
2 tablespoons apple cider vinegar
1⁄2 teaspoon salt
Freshly ground black pepper
OPTIONAL TOPPINGS
Pomegranate molasses; toasted pumpkin seeds, sunflower seeds, or pine nuts
Instructions
To make the salad, preheat the oven to 400°F (200°C) and line a rimmed baking sheet with parchment paper. Put the carrots in a large bowl. Drizzle with the oil and maple syrup, sprinkle with the cumin, and toss until evenly coated. Transfer to the lined baking sheet, spreading them in a single layer (you may need a second baking sheet). Season generously with coarse salt and pepper. Bake for about 40 minutes, until the carrots are fork-tender and browning.

Meanwhile, put the lentils in a pot and add water to cover by 3 to 4 inches.  Bring to a boil, then lower the heat and simmer until tender, about 20-30 minutes.  Drain, rinse under cold running water, then let drain completely. (If you're using canned lentils, you can skip this step.)

Put the carrots and lentils in a large bowl and let cool for 10 minutes. Add the onion, arugula, and mint.

To make the dressing, combine all the ingredients in a small bowl or measuring cup and whisk until  evenly combined.

Pour the dressing over the salad and toss gently until evenly combined. Taste and adjust the seasonings if desired. Drizzle with about 1 tablespoon pomegranate molasses, and offer the toasted seeds on the side.