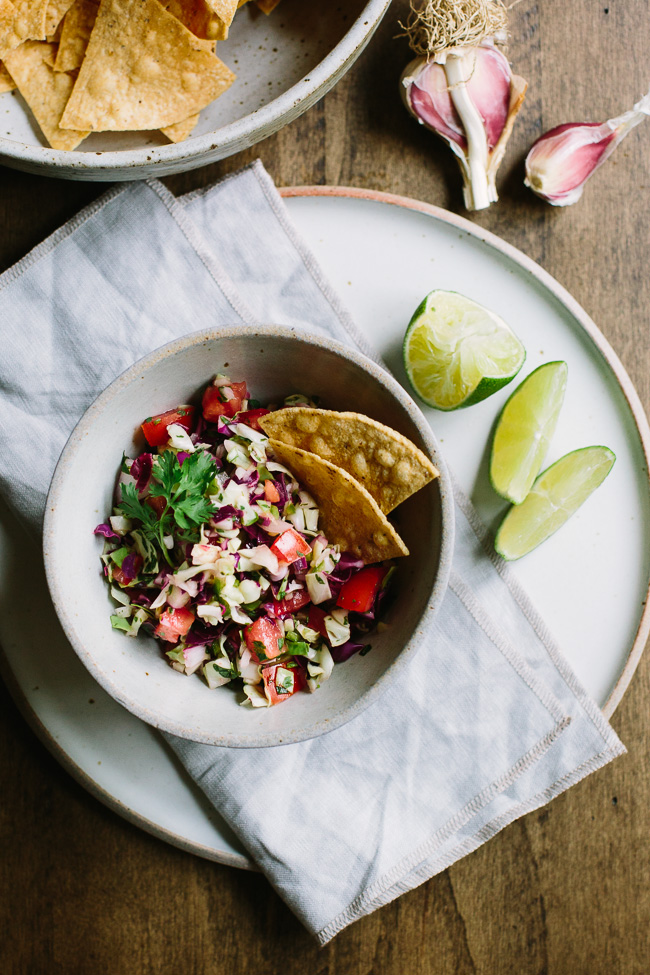 Cabbage is one of those vegetables that I've noticed always ends up with inevitable leftovers.  Whether I use it to make a slaw or in some sort of soup, I'm never able to use it all at once.  Last summer I started making this cabbage salsa as an easy solution to using up leftovers since it requires only a few ingredients and comes together quickly.   I missed it so much over the winter months though that it's the first thing I made when I received our first cabbage of the season in this week's CSA share.  It's crisp, refreshing, and has the slightest kick of heat from the jalapeño.  Even my non-cabbage loving kids have taken to enjoying this one with us.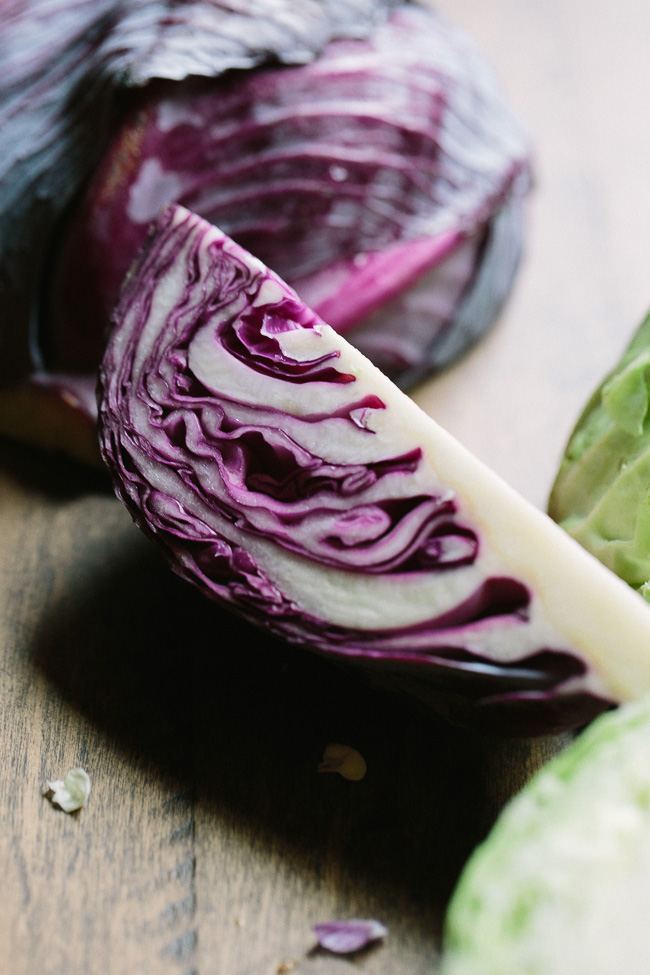 I like the confetti of color that comes from using both red and green cabbage, but keeping it to one variety works fine as well.  I lean heavier on the cabbage than tomatoes, but again that's personal preference.  We like this with a simple bowl of chips and also as an accompaniment to grilled fish or tacos.  One of the simplest joys of summertime is a heaping bowl of fresh salsa, don't you think?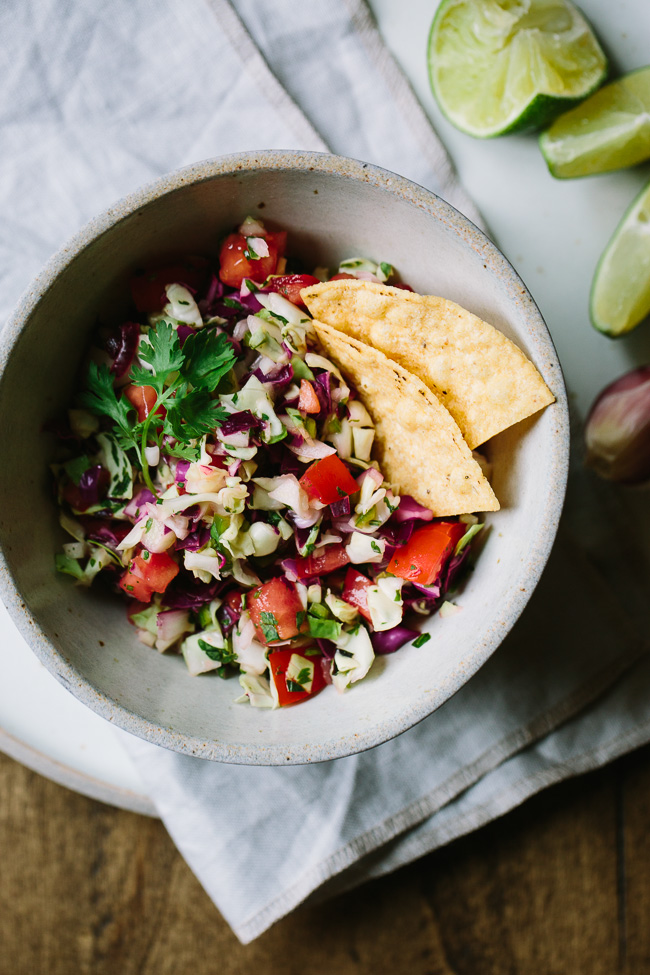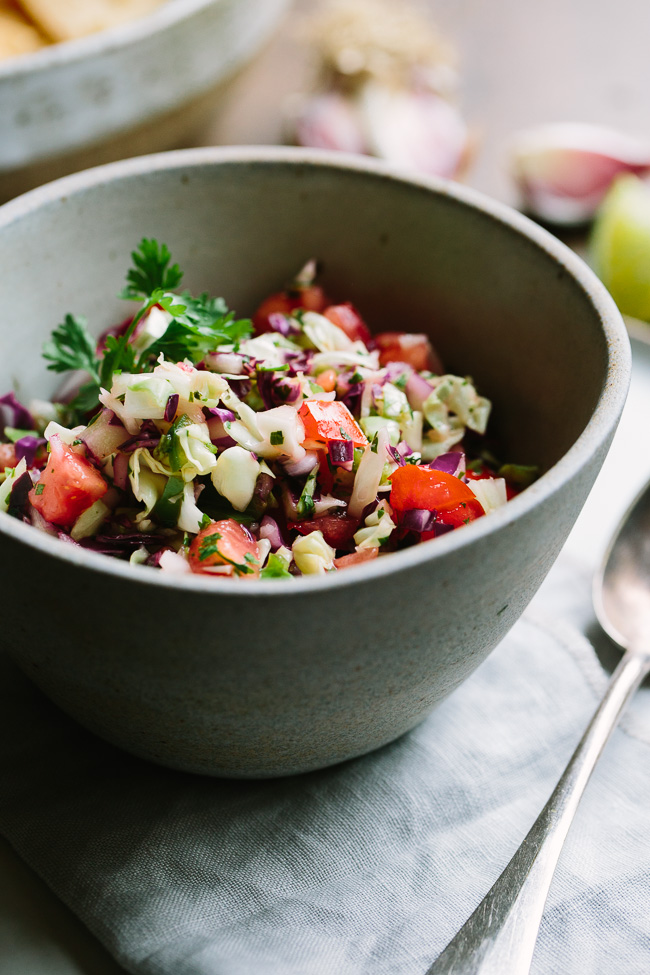 Print
Cabbage Salsa
Prep Time:

10 mins

Total Time:

10 mins

Yield:

6-8 side servings
Ingredients
4 cups chopped cabbage, from about 1 pound of cabbage or 1/2 a medium head
2 roma tomatoes, small diced
1/2 cup finely diced red onion
1 large clove garlic, minced
1 jalapeno, seeded and minced
1/4 cup fresh cilantro, chopped
Juice of 1 lime
3/4 teaspoon kosher salt
Instructions
Toss all ingredients together in a bowl and add additional lime, salt, and pepper to taste. Allow salsa to chill 30 minutes for flavors to meld before serving.