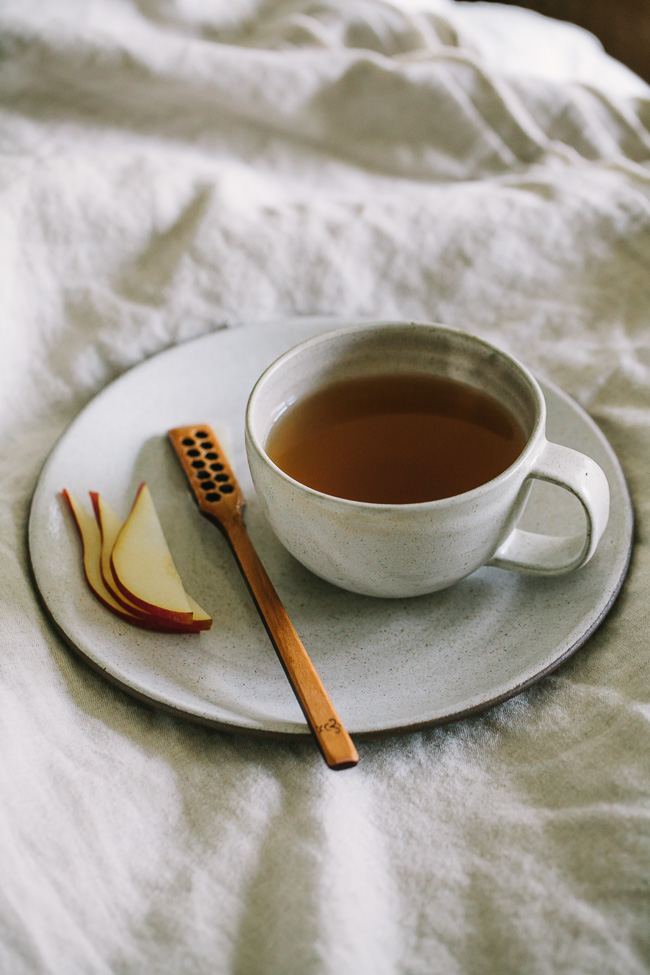 Last week my daughter's brownies troop had an apple orchard outing on the calendar.  Nevermind that it was 38 degrees and raining, they were determined to carry on.  "Always be prepared" is one of their mottos.  With our rain boots, coats, hats, mittens, and umbrellas, we were good to go.  We toured the cider mill, drank cider and donuts, and then it was time to pick apples in the biting wind and rain.  Most of girls toughed it out cheerfully, happy with their rainy day adventures.  Not my daughter though.  She made sure to let me know about how freezing she was, and how she just wanted to go home and take a bath.  Later that evening we discovered that she had a fever of 102.  Poor girl.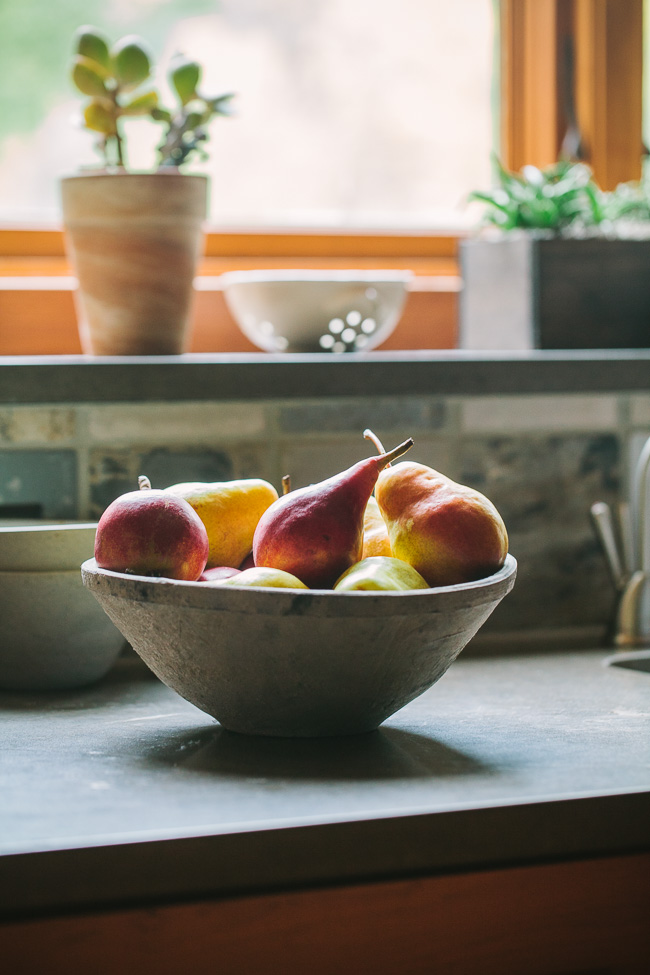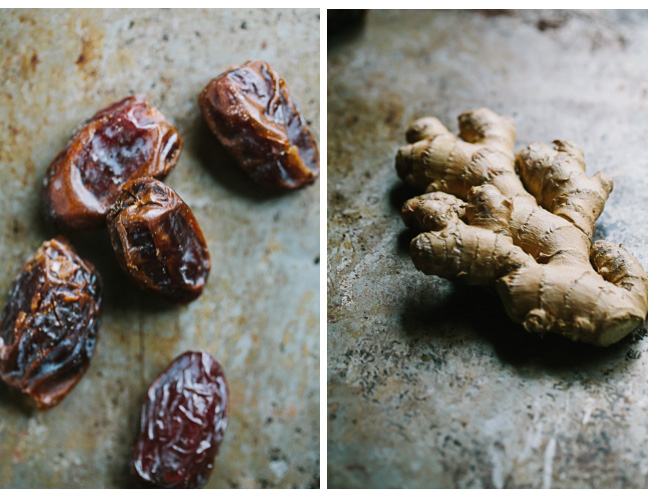 She stayed home from school the next day (much to her relief), and I was selfishly happy for some extra time with her.  We made tea and snuggled, and I relished being able lay other tasks aside to sit together.  With pears plentiful during this time of year, it felt good to simmer a pot of this ginger pear tea to sooth and comfort.  It comes inspired by the Pacific Rim, a favorite local restaurant, in which I swapped in pears for the apples in their version.  It's naturally sweetened with dates, and has a good amount of ginger to give it some spice.  With the many healing effects of ginger, I especially love this tea when I feel the onset of a cold or flu, but really it's good for anytime of the year.  I always serve it hot on chilly days like these, but iced is especially refreshing during the summer.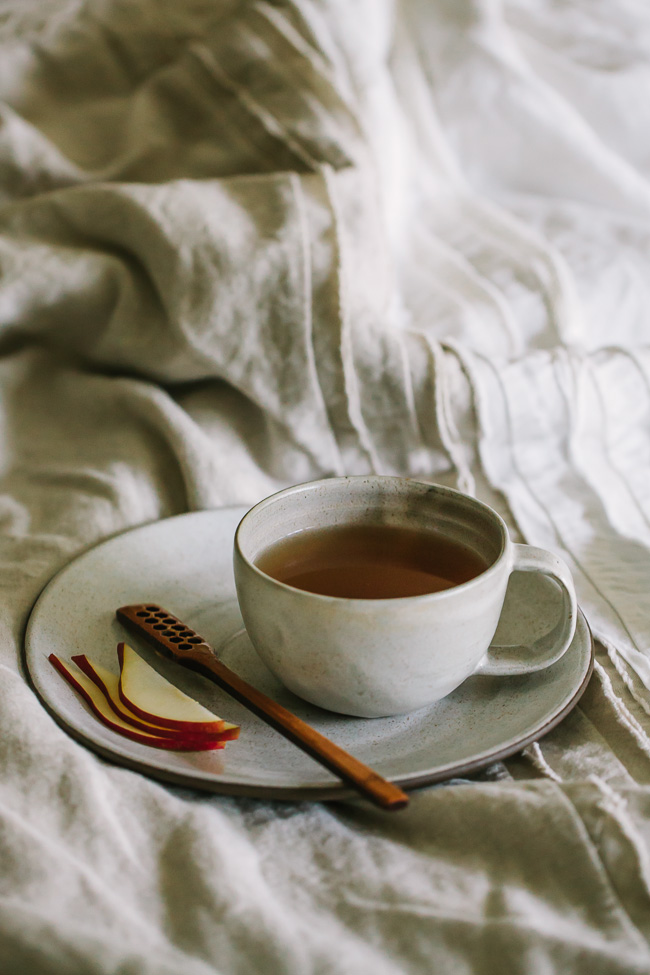 Print
Ginger Pear Tea
Ingredients
6 cups water
2 ripe pears, cored and sliced
1/4 cup sliced fresh ginger
4-5 pitted medjool dates
honey for serving, optional
Instructions
Combine all ingredients in a saucepan and bring to a boil. Partially cover pot, lower heat, and simmer 2-3 hours. Strain tea through a fine mesh strainer and discard solids. Serve hot or iced. Add honey to sweeten to taste.