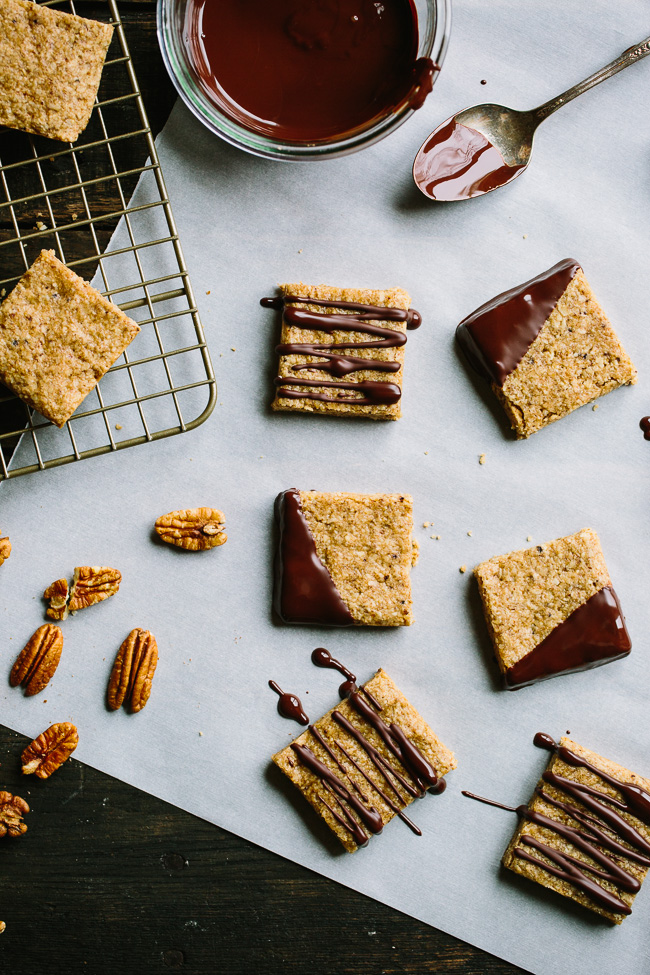 My break from this space turned out to be a little longer than I had intended, but I'm happy to be back and I feel ready and inspired to begin this approaching fall season.  The last part of the summer was filled with travels and family time, and I tried my hardest to let go of my phone and social media to connect more deeply at home.  Living in the present, mindfulness, slowing down-  all of these seem to be much talked about topics in our fast-paced technology driven culture, but really taking a step back and thinking about how to implement these things as a way of life has been a challenge.  There are so many things I want to do, so many goals to strive for, and it seems that the lesson I'm learning over and over is that it's simply not possible to do it all or at least do it all very well.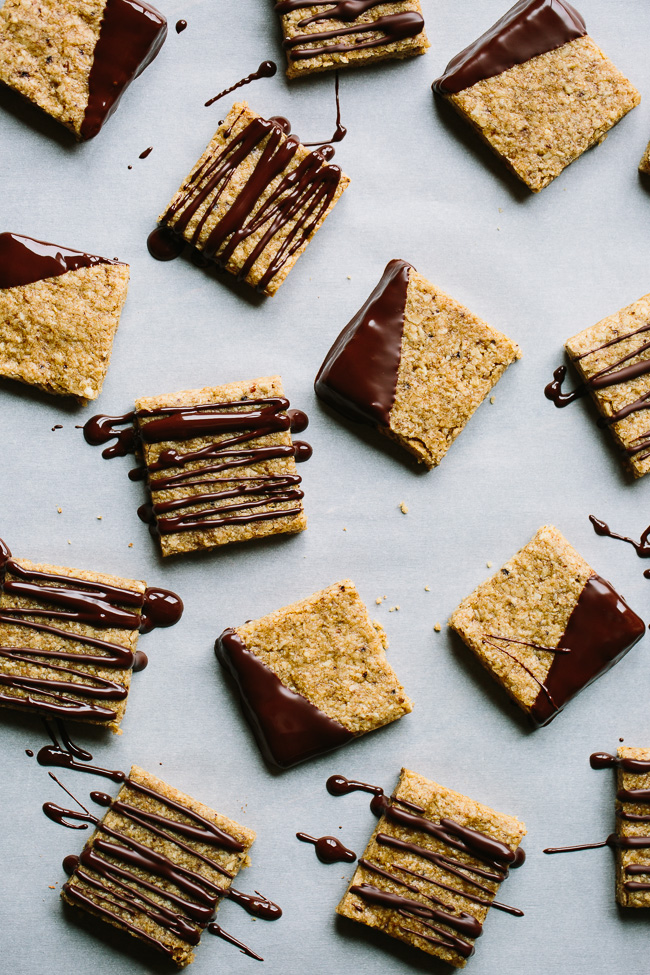 Moving on to these little bars now though-  they are delightfully simple with only six ingredients (not counting the vanilla and salt) and they quickly come together in the food processor.  A maple sweetened pecan and oat base has a touch of coffee for flavor and depth, and I couldn't resist finishing the squares off with a drizzle of dark chocolate.  Baking these will make your entire house smell like a coffee shop.  Even my kids who don't like coffee happily went for these and had contented smiles of satisfaction afterwards.  I recognize that it is a gift for us all to be home right now, cooking, baking, and sharing meals together.  As we watch the news and see the devastation done by the hurricanes it is incomprehensible to us.  Our hearts are aching as well.  xo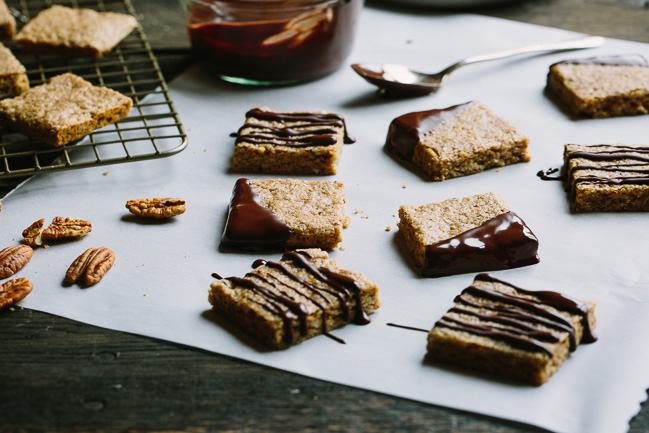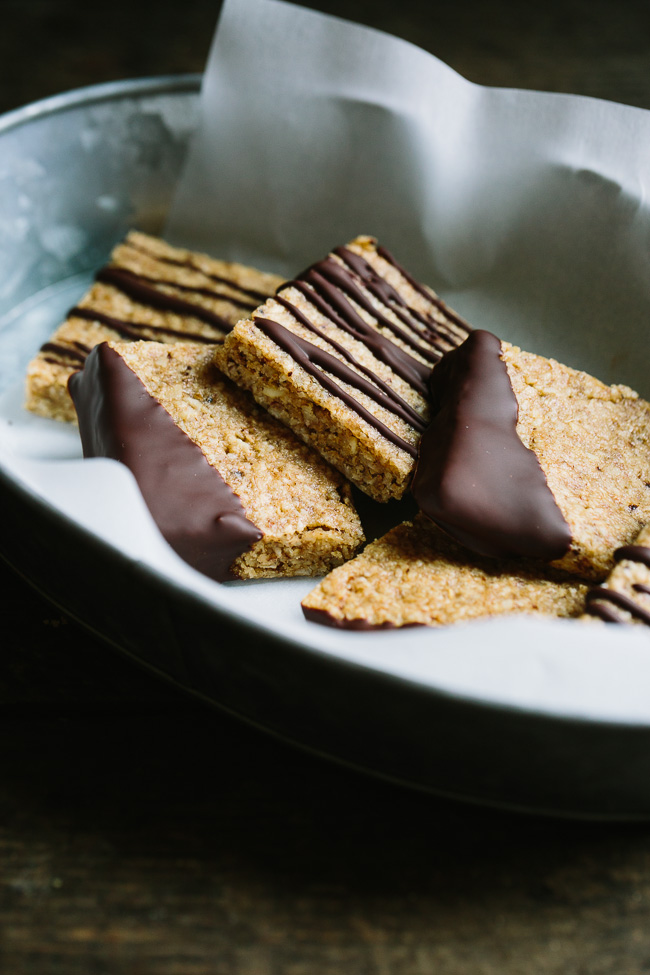 Print
Coffee Pecan Oat Squares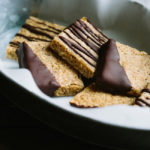 Prep Time:

5 mins

Cook Time:

15 mins

Total Time:

20 mins

Yield:

16 squares
Ingredients
3/4 cup unsalted pecans
1/4 cup unsalted cashews
1 cup rolled oats
1 teaspoon instant espresso
1/2 teaspoon kosher salt
1/4 cup maple syrup
2 tablespoons coconut oil, melted
3 ounces dark chocolate, melted, for dipping or drizzling
Instructions
Preheat oven to 350. Line an 8-inch square baking pan with parchment paper.
In the bowl of a food processor, add the pecans, cashews, oats, coffee, and salt. Process until nuts and oats are finely ground, about 30 seconds. With the motor running, drizzle in the maple syrup, coconut oil, and vanilla. Continue processing just until a wet dough comes together.
Use a spatula to evenly press dough into prepared pan. Bake until top turns golden and tester comes out clean, about 11-15 minutes.
After bars have cooled in the pan, carefully use the parchment paper to lift them out onto a cutting board. Cut into sixteen squares. Dip or drizzle each square with melted chocolate, as desired.