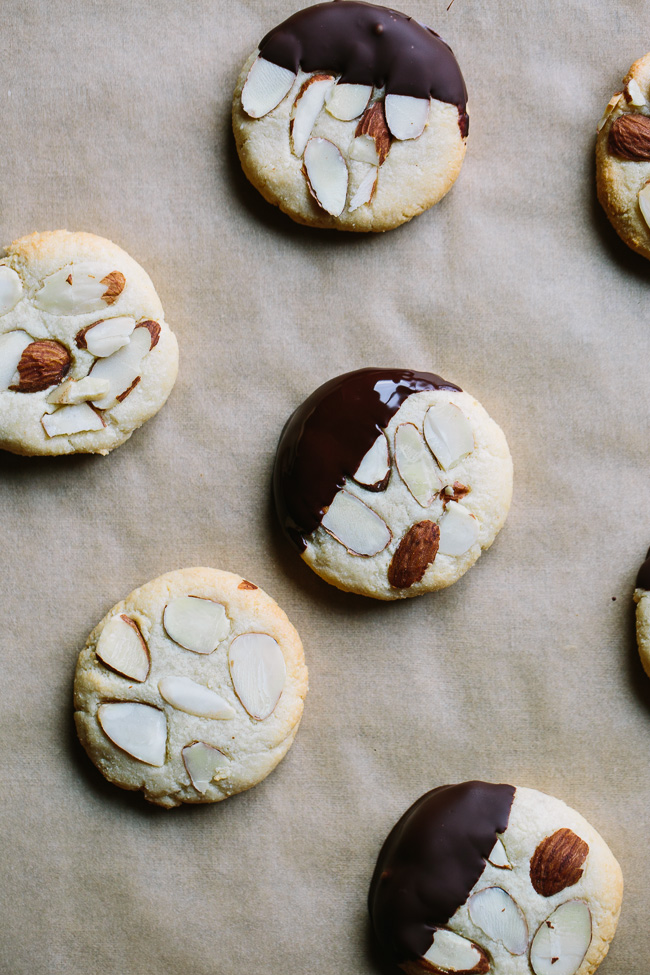 With the intensity of all that happens in December, emotions within our family have been fragile and unpredictable.  There have been more tears, more frustration, and less patience with one another than usual.  I'd like to blame it all on the kids, but I too am guilty of letting my temper get the best of me.  In between these times of friction and stress, however, there have also been some incredibly sweet and tender moments.  Baking these cookies together was one of those moments, and as we talked and rolled dough together, I felt a sense of calmness gradually settle into our hearts.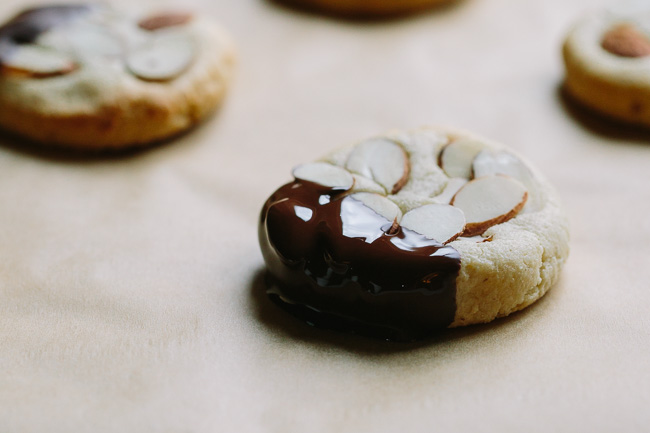 By now I know it's likely that menus have been planned and cookies have been made, but just in case you have room for one more cookie, this one is a good one.  I have always had a fondness for King Arthur's almond cloud cookies for the pure almond flavor and unique chewy bite, but over the years as my tastes have changed and we've become accustomed to less sugar, they are now a bit too sweet for my tastes.   Zingerman's makes a similar cookie (called Mandel Hoernchen and shaped into crescents) that hits all of the same notes but incorporates almond meal and uses less overall sugar.  No flours, no butter, and truly a marvelous cookie.  These are more dense and not quite as sticky chewy as the KA cookies, but to me it is just about the perfect almond cookie.  I have a short list of cookies that get repeated each year, but these have most definitely made that list.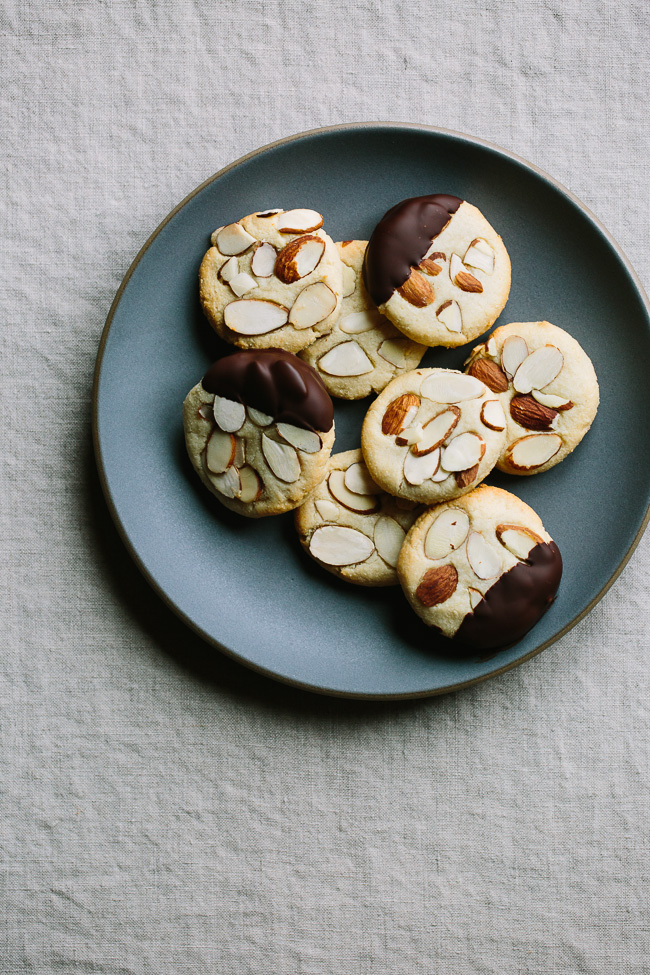 Lastly, in case you missed my giveaway post, the Wolf Gourmet Blender giveaway is ending tomorrow so this is your last chance to enter if you haven't already!
Wishing you the most wonderful holiday season.   Thank you for reading along, and thank you to so many of you who have reached out and become friends.  I am grateful for you all. xo
Print
Chewy Almond Cookies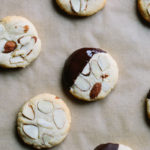 Author:

Emily

Prep Time:

20 minutes

Cook Time:

10 minutes

Total Time:

30 minutes

Yield:

20 cookies
Ingredients
2 (7-ounce) tubes almond paste, chopped into small pieces
1 large egg white, room temperature
2 tablespoons granulated sugar
1 1/4 cups almond meal
1/8 teaspoon fine grain sea salt
1/4 teaspoon almond extract
1/2 cup sliced almonds
melted dark chocolate, for dipping (optional)
Instructions
Preheat oven to 375.  Like a large baking sheet with parchment paper.
 In the bowl of a stand mixer, mix together on low speed the almond paste, egg white, sugar, almond meal, salt, and almond extract.  Gradually increase the speed to medium and mix until evenly combined.  Dough will be sticky.
Take a piece of dough and roll into a one-inch ball.  Place on the cookie sheet and use the palm of your hand to flatten slightly.  Press sliced almonds into the top of the cookie.  Repeat with the remaining dough.
Bake for 8-10 minutes, just until the edges start to turn golden brown.  Transfer cookies to a wire rack to cool completely before dipping them into the melted chocolate.