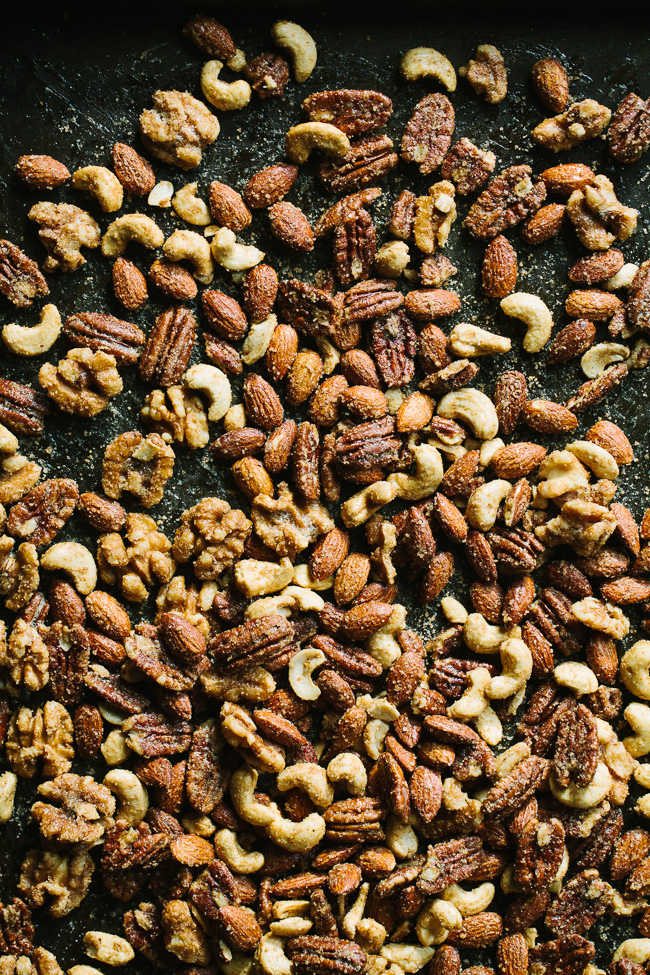 I hope all of my American friends had lovely Thanksgivings filled with rest and gratitude.  I spent the week with my sister's family and I'm feeling refreshed, renewed, and ready for the joyous holiday season.  We've been enjoying this version of spiced nuts for some time now, but it's so easy and simple I hadn't deemed them worthy enough to share before now.  I had made them when it was Ryan's turn to bring snacks to his tennis league and he came home telling me how much the guys loved them.  It was a good reminder that sometimes simple is best… and who doesn't love both a simple and delicious recipe?  December seems like the perfect month for  these because there are so many gatherings, so many snacks, and I imagine that a big bowl of these would be welcome at any festive occasion.   These would also make delightful host and hostess gifts as well as beautiful holiday gifts.  The recipe comes from one my mom used to make for us growing up, but I've also incorporated some of the spices from Tara's Seven Spoons version.  I had really wanted to make these with honey or maple syrup, but it just didn't turn out quite right with those.  Both were tasty, but they didn't quite have that crisp crunchy sweet coating that I was looking for.  These are a bit less sugary than many of the other recipes out there, but still plenty sweet.  The combination of cumin, cinnamon, cardamom, and cayenne balance out the sugar for the perfect savory, salty, sweet snack.  Happy December my friends!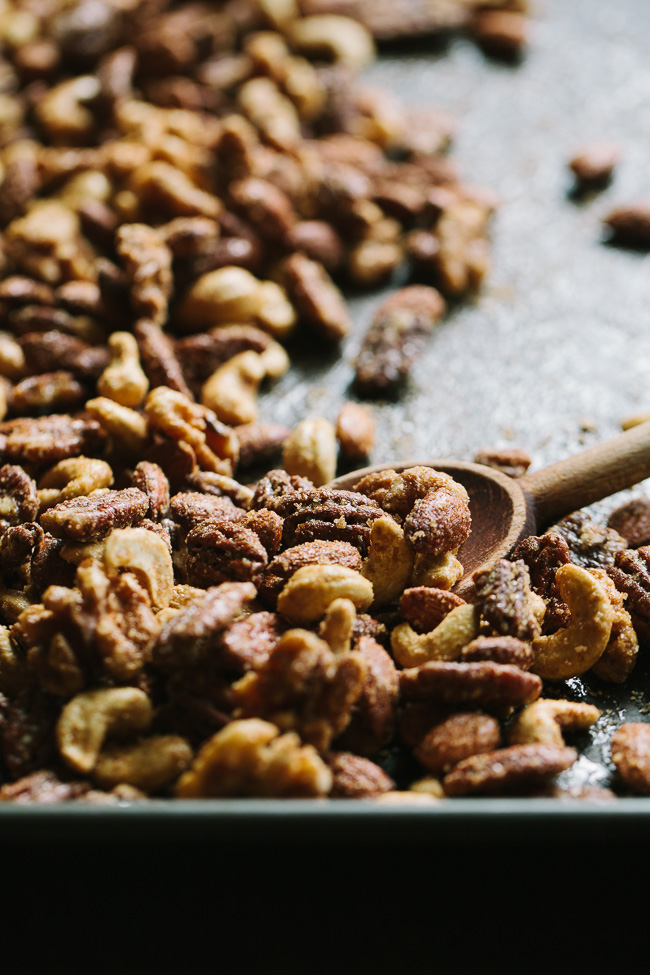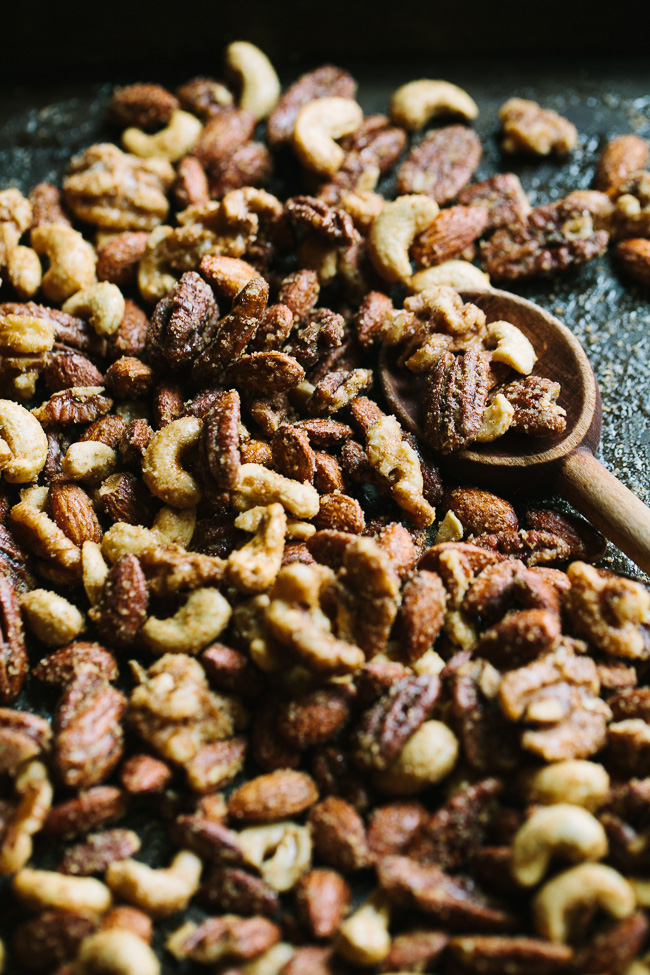 Print
Simple Spiced Mixed Nuts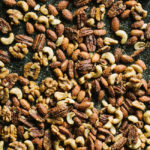 Ingredients
1 pound mixed nuts, about 4 1/2 cups (I used almonds, pecans, walnuts, and cashews)
1 egg white + 1 teaspoon water
1/3 cup natural cane sugar
1 teaspoon fine grain sea salt
1/2 teaspoon cumin
1/2 teaspoon cinnamon
1/2 teaspoon ginger
1/8 teaspoon cayenne pepper
Instructions
Preheat the oven to 225.
In the bowl of a stand mixer, whisk together the egg white and water until light and frothy.
Add nuts and stir with a wooden spoon until evenly coated.
In a small bowl, combine the sugar, salt, cumin, cinnamon, ginger, and cayenne. Add to the nuts and stir again until nuts are evenly coated.
Spread the nuts in an even layer on a lightly oiled rimmed baking pan. Bake for 50-60 minutes until nuts appear dry and crisp, stirring occasionally. Nuts will continue to harden as they cool. Keeps for several weeks if stored in an airtight container.