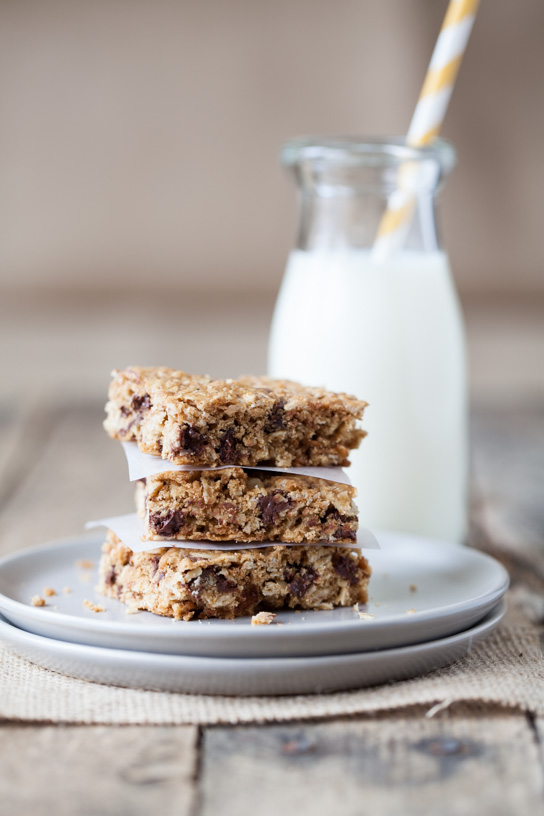 Spring soccer season has finally begun around here.  I made a double batch of these Chocolate Chip Oat Crispie Bars for the boys to enjoy after their game.  They played their hearts out and lost their game, but I like to think that these treats helped to cheer them up a little.  They are loaded with whole grains and sweetened with coconut sugar and honey.  I think substituting raisins for the chocolate chips would also be a tasty alternative.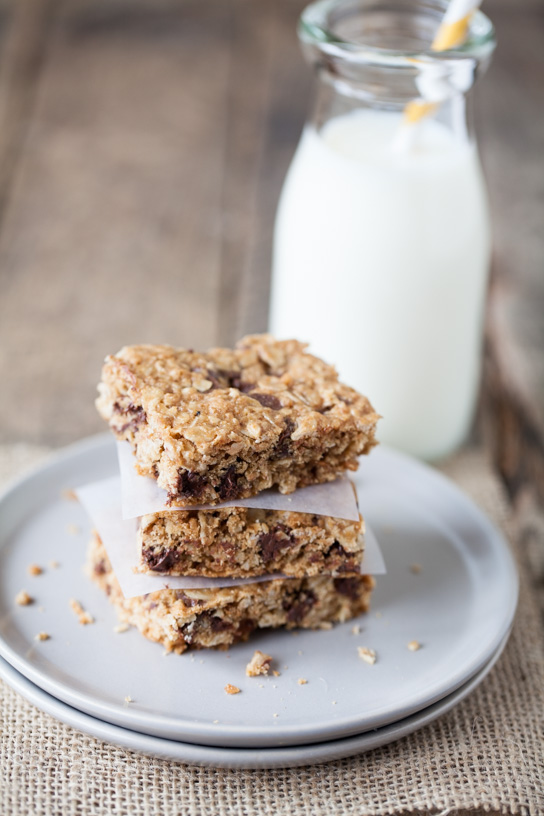 Print
Chocolate Chip Oat Crispie Bars
Ingredients
1 cup all-purpose flour
1 teaspoon cinnamon
1/2 teaspoon baking powder
1/2 teaspoon sea salt
1/2 cup butter, softened
1/2 cup coconut sugar
1/4 cup honey
1 teaspoon vanilla
1 egg
1 1/2 cups old-fashioned oats
1 1/4 cups brown rice crisps cereal
3/4 cups chocolate chips
Instructions
Preheat oven to 350. Lightly grease a 9×13 baking pan or line with parchment paper.
In a medium bowl, mix together the flour, cinnamon, baking powder, and salt.
With a stand mixer, cream together the butter and coconut sugar. Add the honey, egg, and vanilla and mix well.
Add the flour mixture and mix on medium-low speed until just combined. Mix in the oats, and then the brown rice crisps. Do not overmix. Add the chocolate chips last.
Press mixture into the greased baking pan. Bake for 25-30 minutes until top is golden brown. Allow to cool completely before cutting into squares.
Continue Reading